Offset: Confidence is the sexiest thing Cardi B can wear
Rapper Offset says it was Cardi B's confidence that won him over.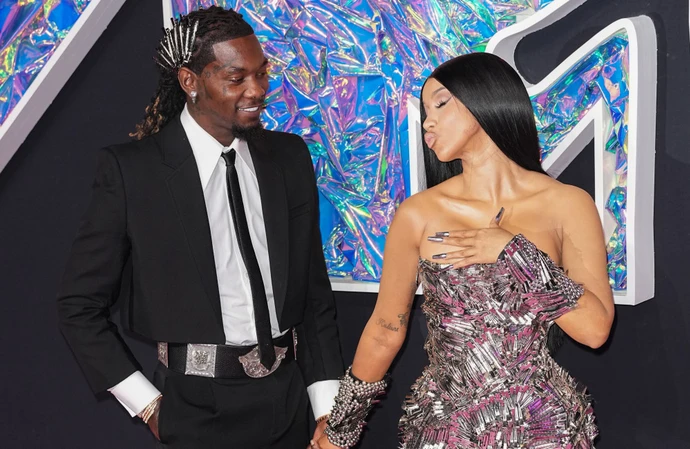 Offset fell in love with Cardi B's "confidence".
The 31-year-old hip hop star – who celebrated his sixth wedding anniversary with the 'WAP' hitmaker last month – has revealed that he was attracted to her single-minded attitude and relentless pursuit of success.
Appearing on the 'Call Her Daddy' podcast, Offset said: "I had seen her online, and I just loved the way... how raw she was and how confident she was.
"She didn't give a f*** what nobody thought. And it's just like damn, that's fire. Funny, great personality, from what I could see, you know I'm saying? Like that's a funny girl, she's a cool girl, and then I shot my shot and I swished it."
The 'Open It Up' rapper – who has daughter Kulture, five, and son Wave, two with Cardi – also admired her family values.
He added: "First off, she's a family person. I pay attention to... f*** the music and all that s*** That s**t never mattered — that's not what I look at.
"I look at your home values because I'm from the South, so I'm raised by my mother and grandmother. I come from strong women and I see how dedicated and determined she was to get to a certain place for her family."
Cardi's past as a stripper never deterred Offset from pursuing a relationship with the 'Bodak Yellow' singer as he resonated with her focus and determination
He added: "She comes from the bottom, from stripping, and she was still helping the family with that little money.
"It's [also] her grind and her focus. You can't tell her nothing and it's the same way with me. There's nothing, you can tell me I can't do at all. I don't care what you think. It's that determination."