Alexa Chung 'happy' she inherited glossy locks from her Asian dad and English mum
While reflecting on her early looks with thick, uncontrollable hair, Alexa Chung has said she is 'happy' she inherited glossy locks from her Asian dad and English mum.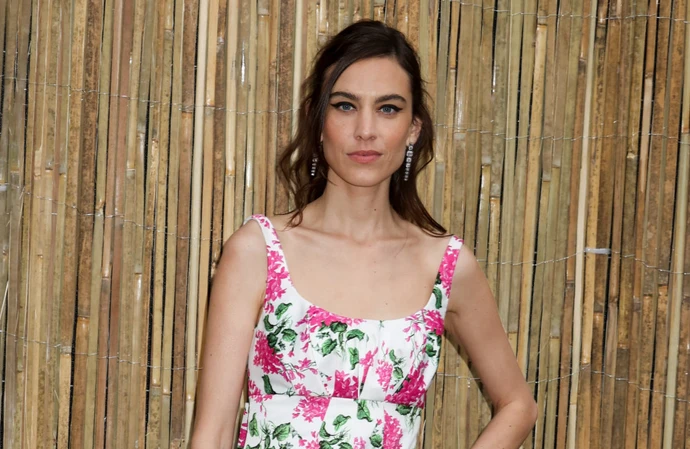 Alexa Chung is "happy" she's inherited glossy locks from her Asian dad and English mum.
The 39-year-old presenter, model and fashion designer is the daughter of Phillip, who is of three-quarters Chinese descent, and British Gillian, but says no one taught her how to style her naturally wavy hair growing up.
She told Vogue about her early looks: "They weren't my finest hour. No one really told me how to style my hair properly."
But she added about getting used to her thick tresses: "I'm relatively happy with it because it's usually quite glossy."
Vogue said Alexa told them she has "only recently learned how to elevate her hair's natural texture" and her current hair care routine is all about maintaining a "slight wave" and "working with what she's got".
Detailing her hair care regime, Alexa said the first product she uses is a hair scrub that gently gets rid of any build-up and a scalp massager brush for extra exfoliation.
Once a week, she uses a Sephora Collection Cleansing Salt Scrub to feel like she's "really cleansing it properly".
Alexa added she prefers to avoid products that weigh down her hair, as in her modelling days, some stylists would clog her hair with mousse.
Her current go-to shampoo and conditioner is Ouai's lightweight Fine Hair Shampoo, which is enriched with biotin (vitamin B7), followed by its Fine Hair Conditioner.
The former model says she tames her tresses with a bristle and nylon hairbrush to help detangle her fine hair, adding about how she is currently growing it out: "I'm in the growing process, so I have to be more mindful."
She went on about recently dyeing her hair: "I dyed it because my hair has a bit of auburn to it.
"In the summer, I don't really like it when it gets too brassy, so I made the colour colder."
To keep her hair hydrated, she uses Kérastase Nutritive Masquintense a few times a week, and once her hair has been left to air-dry Alexa opts for Color Wow's One-Minute Transformation Styling Cream to define her waves.
If she is in more of a rush and doesn't have time to air dry, she uses Dyson's Supersonic Hair Dryer, diffusing her hair at the lowest velocity but the highest heat to "kind of mimic a natural climate".
For the finishing touches, Alexa said she massages a miniscule amount of Gisou's Honey Infused Hair Oil into the ends of her hair for added hydration. She added her "saviour" product is Olaplex's No4D Clean Volume Detox Dry Shampoo.
Alexa said: "My worst nightmare is having crispy hair."
She added about looking forward to going to beauty firm Sephora's famed Paris location: "I trust everything Parisian, basically, so I'm sure it's the most delightful one."