Keke Palmer hails Sergio Hudson for helping to 'accentuate' her figure
Keke Palmer has heaped praise on Sergio Hudson, explaining that his designs help to "accentuate" her figure.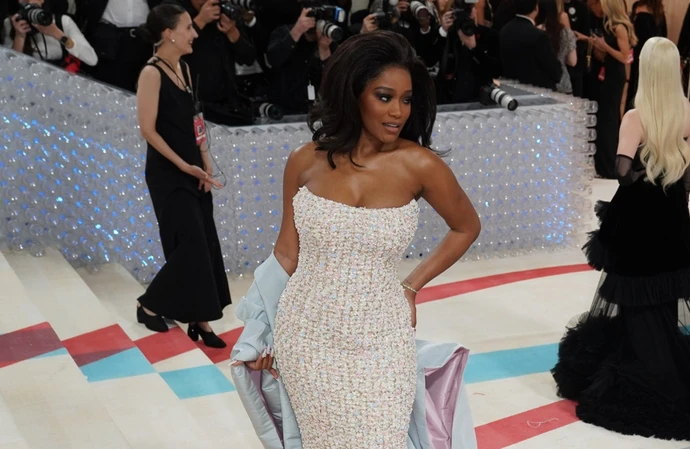 Keke Palmer believes Sergio Hudson's designs have helped to "accentuate" her curves.
The 29-year-old actress has hailed the designer for helping her to overcome a particularly difficult period in her life, following the birth of her son Leodis in February.
Speaking to Essence magazine, Keke shared: "If you look at his designs, they're all about accentuating a woman's body in the best way.
"The cut of the dress, the cut of the jackets. The grosgrain in the dresses. Like, it's all meant to accentuate your body, to accentuate the waist and the breast line and the area underneath.
"All the cuts he makes are for a woman to feel good about her body."
Keke wore one of Hudson's designers to the Met Gala earlier this year, and she's credited the designer with helping her to rediscover her confidence.
She said: "Sergio being beside me made the whole thing that much better because he was acting like my mom, Sharon. He was like, 'Get out there and talk to these people. You need to work the room. These people need to see how good you look.'"
Hudson, on the other hand, feels they have a "give and take" relationship.
He explained: "I think the designer-muse relationship is like give and take. Until now, the only muse I ever had a relationship with was my mom. But when Keke and I first met, immediately there was this click."
Hudson also described their relationship as a "gift".
He said: "She pours into me, and then I pour into her and onto her.
"I see a vision of who she is and where she should be, style-wise. I feel like my relationship with Keke is a gift. It rejuvenated me. It was like, 'Okay, this is what you need to be doing. This is where you need to be going.' Keke got me excited about fashion again."