Suki Waterhouse: I sleep with my eye makeup on
Suki Waterhouse has revealed she sometimes keeps her eye makeup on at night if she has been working and loves the professional look she has been given.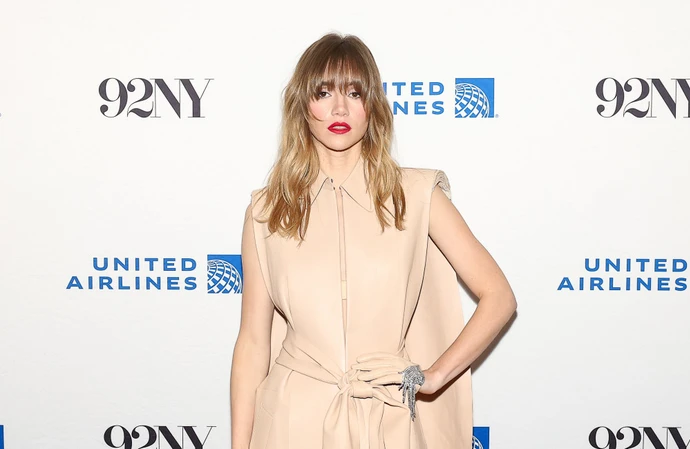 Suki Waterhouse sometimes sleeps with her eye makeup on.
The 31-year-old actress-and-singer rose to fame after she began her career as a model at 16 and went on to become the face of major fashion labels and the '60s inspired textured waves and thick cat eye look has become a trademark look of Suki's.
Whilst falling asleep with your makeup on is not recommended by skin experts, the Burberry model has confessed that if she has been on a job and particularly loves what they have done with her eye look then she'll keep the products on for the next day.
Speaking to ELLE, she said: "In the evenings, I'll cleanse everything off, although I am known to leave the eyes on if it's done really well!"
The 'Love, Rosie' star also divulged her best kept skin care secrets, revealing her unconventional methods for flawless skin include an ice pack and steamer.
She said: "I always start with cleansing, toning, moisturising, and I'm leaning towards oil-free SPF in the morning. I'm a fan of something cold from the fridge - like a bag of ice - if I've slept funny and feel puffy in the face. That or some cold rollers which I'll use while I have my coffee.
"During the pandemic I did a FaceGym class online. They're really good with lymphatic drainage and training your muscles to do certain things.
"I have a home steamer for steaming my face and I use a lot of moisturiser. If I have something special the next day, I'd do a Face Tape so your face doesn't move when you sleep. I don't do it too often."
The 'Nostalgia' singer - who is currently touring with her band - admits the evolution from runway to recording studio can play havoc on her skin.
She said: "When I'm touring my skin goes into overdrive. My drummer and I are the only girls in the band. It's so hardcore out there; being on a bus and sleeping with 15 people breathing in the same air, is not good for your skin."