David Guetta had no plans to release Bebe Rexha track
David Guetta had no plans to release I'm Good (Blue) - his collaboration with Bebe Rexha - and credits TikTok with convincing him it could be a hit song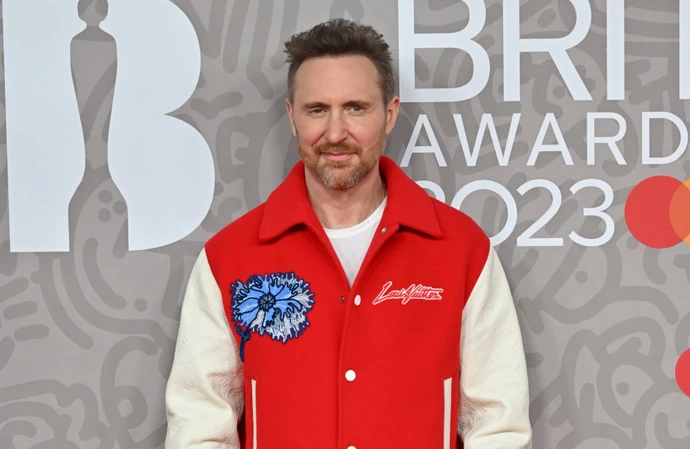 David Guetta initially had no plans to release 'I'm Good (Blue)' until a sample on TikTok changed his mind.
The DJ scored a huge hit with the track - a collaboration with singer Bebe Rexha - which spent spent 55 weeks at number one on the Billboard Hot Dance/Electronic Songs chart and won him the best dance/electronic song prize at the Billboard Music Awards on Sunday night (19.11.23) but he's now revealed he didn't actual think it was worth releasing.
Speaking to Billboard, he explained: "The story of 'I'm Good' is actually crazy because we're just jamming in the studio four years ago and we didn't want to put it out really.
"I just played it as a tool in a DJ set and someone sampled it. It all started with TikTok because someone used it as a TikTok sound and now here we are a full year No. 1 Billboard. This is really incredible."
David and Bebe performed the song during the awards show at Las Vegas' MGM Grand Garden Arena and the singer hinted at the track's humble beginnings in her acceptance speech when the pair picked up the prize.
She told the audience: "I want to say thank you so much to Billboard, thank you to my fans - come on, Rexhars! Stand up, let's go! ... [It's been an] incredible journey [with this song].
"We did it in 2017 and we didn't think it was going to become such a worldwide anthem. We wanted to just flip a fun song from back in the day and just make it feel good. I just can't believe how far this song has gone. Fifty-two weeks at No. 1, OK? I grew up watching Billboard and to be here right now is such an awesome, full-circle moment."
The prizegiving was topped by Taylor Swift, who won 10 prizes, including Top Artist, Top Female Artist and Top Billboard 200 Artist, and US country star Morgan Wallen who claimed 11 prizes, including Best Male Artist and Best Country Male Artist.