Drake name-drops Taylor Swift and calls out rival Kanye West on new song Red Button
Drake claims his beef with Kanye West is "levitated" by the latter just when he thinks he wants to make peace.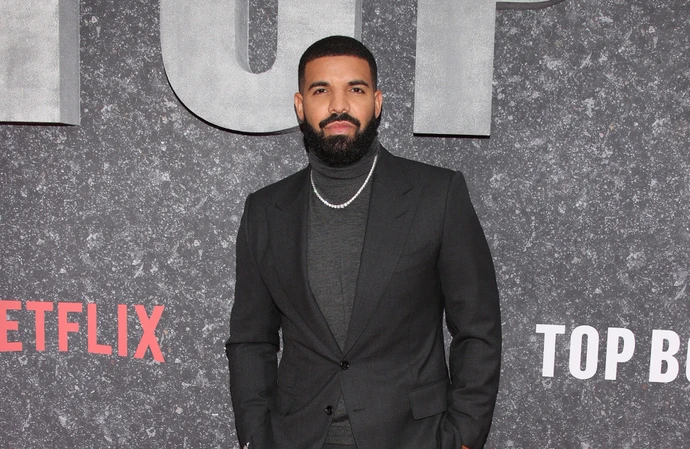 Drake has praised Taylor Swift and slammed rival Kanye West on his new song 'Red Button'.
The 'Rich Flex' rapper surprised fans by dropping the 'Scary Hours 3' EP, an extension to his latest LP 'For All The Dogs', at midnight (17.11.23).
And he once again confirms he's team Taylor, hailing her the "only [one] that I ever rated", whilst accusing Kanye of teasing him by making him believe he's going to make "peace" with him but "levitating" their feud instead.
He raps about the 'Karma' hitmaker: "Taylor Swift the only ***** that I ever rated/Only one that could make me drop the album just a little later.
"Rest of ya'll, I treat ya'll like you never made it/Leave your label devastated/Even when you pad the stats, period, I never hated."
And of the 'Jesus Walks' rapper, he spits: "Every time that Yeezy call the truce/He had my head inflated/Thinking we going to finally peace it up and get to levitating/Realised that everything premeditated."
Kanye and the 'Look What You Made Me Do' hitmaker's feud can be traced back to 2009, when the rap star interrupted Taylor's acceptance speech at the MTV Video Music Awards.
In 2016, Kanye enraged the pop star by spitting "I feel like me and Taylor might still have sex" on 2016 track 'Famous'.
His Drake feud has been ongoing for more than a decade.
In a 2019 interview with Rolling Stone, Taylor said of it all: "[When I heard the song, I was like, 'I'm done with this. If you want to be on bad terms, let's be on bad terms, but just be real about it.'
"And then he literally did the same thing to Drake. He gravely affected the trajectory of Drake's family and their lives. It's the same thing. Getting close to you, earning your trust, detonating you."