Surprise! Drake announces new album Scary Hours 3 is dropping at midnight
Drake is set to release 'Scary Hours 3' at midnight.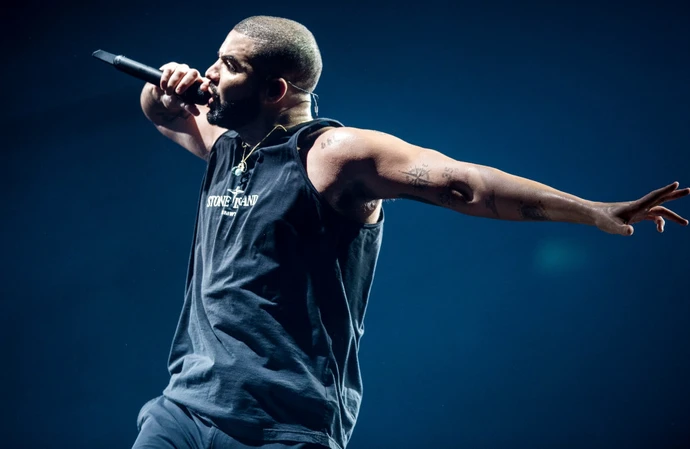 Drake has surprised fans by announcing his new album, 'Scary Hours 3', is arriving at midnight (17.11.23).
Less than 24 hours before its release and almost six weeks after dropping his latest LP, 'For All The Dogs', Drake has shared a poignant trailer for his next record, a follow-up to 2018's 'Scary Hours' and 2021's 'Scary Hours 2' EPs.
In the dramatic short, Drake explains: "I feel no need to appease anybody.
"I feel so confident about the body of work that I just dropped."
He goes on to explain that he could "disappear for six months, a year, two years,", but insists "I'm not super into the lengthy disappearances."
The 'Rich Flex' hitmaker also claims that all the songs on' Scary Hours 3' were penned "in the last five days."
Before he stated that he did "not have one bar written" when he dropped 'For All the Dogs'.
Speaking about the prolific period he's experiencing, he continued: "I feel like I'm on drugs.
"I feel like I'm in that mental state without doing anything. It's happening on its own. Who am I to fight it?"
Drake walks through a concert hall with a glass of wine in his hand whilst the narration plays, and it ends with an orchestra playing a threatening piece of music.
He captioned the video on Instagram: "Scary Hours 3. Tonight at Midnight."
The imminent album news came a matter of hours after Drake and J. Cole shared the video for their collaboration 'First Person Shooter'.
The new album will come as a surprise to many, as days after dropping 'For All The Dogs', Drake claimed he was taking a break from making music to focus on his health.
The 37-year-old rap star revealed that he plans to step back from the music business for "maybe a year" as he's been having the "craziest problems" with his stomach.
He told SiriusXM's 'Sound 42': "I probably won't make music for a little bit.
"I'm gonna be honest. I got some other things I need to do for some other people that I made promises to, but I probably won't make music for a little bit.
"I'm gonna be real with you. I need to focus on my health first and foremost and I'll talk about that soon enough."
Drake revealed that he's determined to overcome his health problems before he returns to the music business.
The 'Hotline Bling' hitmaker said: "I want people to be healthy in life and I've been having the craziest problems for years with my stomach. So I need to focus on my health and get right, and I'm going to do that."
Drake said he wasn't sure when he'll return to the music scene.
The rapper admitted that he could actually be absent from the business for more than a year.
The chart-topping star shared: "I need to get right. I have a lot of other things that I would love to focus on. So I'm gonna lock the door in the studio for a little bit.
"I don't even know what a little bit is. Maybe, maybe a year or something, or maybe a little longer."