Howard Donald felt pressure as 'weakest writer' in Take That
Take That star Howard Donald feels like the "weakest writer" in the group and he was determined to step up.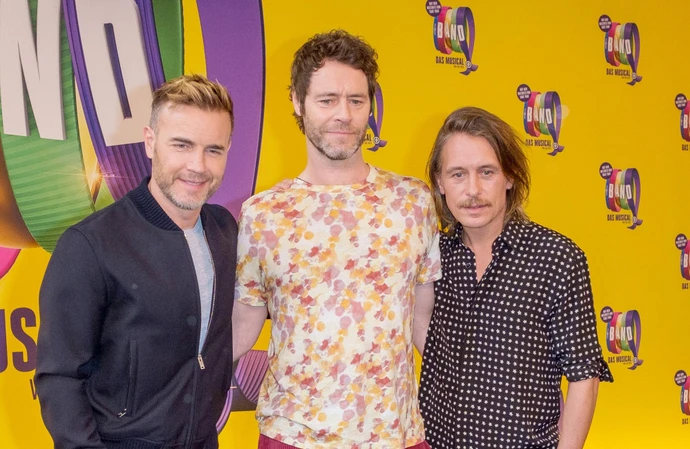 Howard Donald feels like the "weakest writer" in Take That
Unlike bandmates Gary Barlow, 52, and Mark Owen, 51, the 55-year-old musician hasn't released a solo album and he wanted to step up a level after the 'Greatest Day' hitmakers signed with EMI for their upcoming record 'This Life'.
He told Music Week magazine: "I thought, 'I've gotta come up with something great', so I went off and did co-writes with people I felt comfortable with.
"We brought out stuff to the table, which was a very nerveracking for thing for me, where I've got to be prepared for criticism and I'm not very good at [taking] it.
"But luckily, I brought the right songs in. I always feel like the weakest writer out of the three of us."
However, Gary has thrown his suport behind Howard and insisted his friend is "the best version" of himself on the new album.
He added: "By saying he's the weakest, Howard is touching on confidence.
"If I was going to say anything about this record being different, it's that this is the best version of you I've ever seen.
"You brought the best songs I've ever heard you write."
The group - who have been a three piece since 2014 with no plans for Jason Orange or Robbie Williams to return in the near future - are already looking ahead to their next collection.
Gary said: "We're in a good place at the moment. We're already working on music for next year. It feels natural."
His comments echo his previous point that the duo haven't been factored into plans for a long time.
He previously explained: "The one thing I keep hearing is that Take That are coming back but there's no Robbie and Jason.
"Robbie hasn't been in the band since 2011 and Jason left in 2014.
"We've always said they're welcome to join us but we've done about 600 shows since they were around.
"We're a three at the moment and we're doing OK."