Girli is dropping a new album next May and has shared new single Nothing Hurts Like a Girl
Girli has dropped the new queer anthem 'Nothing Hurts Like a Girl' from her upcoming LP 'Matriarchy'.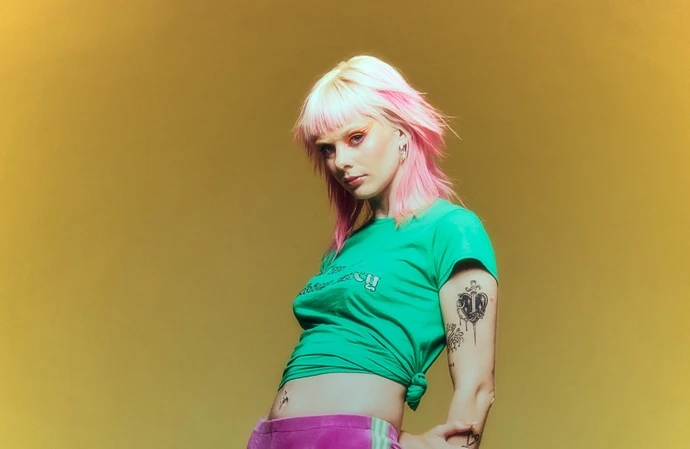 Girli has announced her second studio album, 'Matriarchy', and shared the new single, 'Nothing Hurts Like a Girl'.
The 25-year-old Alt-Pop star will release the follow-up to 2019's 'Odd One Out' on May 17, 2024.
And she has shared the new queer break-up banger, which follows the release of the album's title track.
She playfully sings: "No one knows me better, nothing gets me wetter."
Girli - whose real name is Amelia Toomey - said of the track: "'Nothing Hurts Like a Girl' is about the first time a girl broke my heart, and how it stung like no other heartbreak had ever stung before. This song is about my experience of sapphic relationships, their intensity, the higher highs, but lower lows. The love is deeper, but the heartbreak hits harder. It's both wonderful and terrible at the same time."
The accompanying video is out now and sees girli go through the soaring emotions of falling in love before descending into the despair of heartbreak.
She said of the video: "This video is the modern-day continuation of the love story started in my previous music video, 'Matriarchy', set in an unknown historical past. I'm no longer a queen in a sapphic palace, I'm a girl in her mid-20s in 2023, susceptible to heartbreak and loss and naivety in love. The painting of my lover from the 'Matriarchy' video, the same lover in girli's modern-day love story, is seen in a gallery; sapphic love stories have happened throughout history."
Alongside the album news, the 'More Than a Friend' singer confirmed she is set to embark on a world tour in 2024, kicking off in the US in February and hitting the UK and Europe in May and June, including a date at London's iconic Heaven venue on June 20.
Tickets go on general sale Wednesday, November 15, 10am local time at www.girlimusic.com.
Stream 'Nothing Hurts Like A Girl' now on all major streaming platforms and watch the music video via https://youtu.be/veZI6Er_HEw.