Blink-182 have been approached for Taylor Swift style concert movie
Blink-182 rocker Tom DeLonge reveals the band are approached "every few months" about making a Taylor Swift-style concert movie.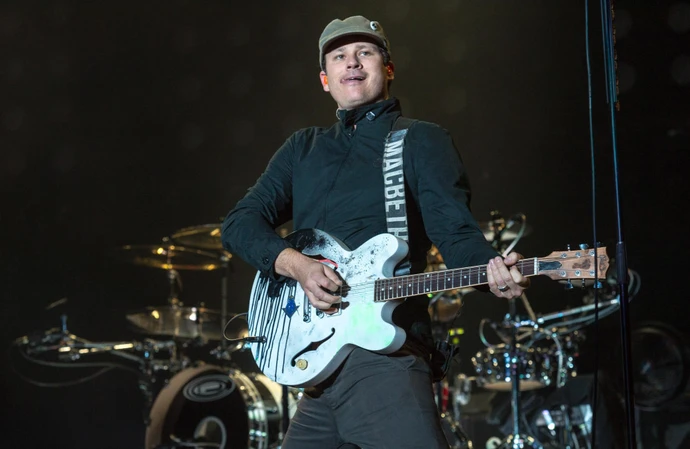 Blink-182 are approached "every few months" about making a Taylor Swift-style concert movie.
The 'All The Small Things' pop punk icons - made up of Mark Hoppus, Travis Barker and Tom DeLonge - have had similar ideas to 'The Eras Tour' film brought up to them in some form, and they're open to the concept.
Tom told Cinema Blend: "It always comes across the desk every few months. Some version.
"We've talked about doing something on this next tour that we just launched, like, today."
While they're up for it, the musician - who returned to the fold earlier this year as the band's famous lineup got back together - joked fans might be tempted to the cinema for "d*** jokes" rather than the songs themselves.
He said: "We've definitely talked about versions. You know, Taylor is a phenomenon. She can demand ticket sales.
"You and I both know how hard it is to get people to want to go to a movie theater.
"I don't know if people would come to see Blink in a movie theater for the music, but they might come for the d*** jokes. So maybe we focus on that?"
Taylor's concert film hit cinemas last month and became the highest grossing concert film or documentary ever, with its opening weekend pulling in $123.5 million around the world.
Meanwhile, Blink-182's full reunion came after Tom was there to support Mark during his cancer battle, which helped mend their friendship.
He previously revealed how Mark's diagnosis inspired him to rejoin Blink in 2022, after he departed the group in 2015 and was replaced by Alkaline Trio's Matt Skiba.
Tom said: "I remember telling my wife, 'I don't think I'm ever going to play music again, I don't think I'm ever gonna tour again.'
"Until Mark told me he was sick, and then I was like, that's the only thing I wanted to do."