Mariah Carey teases new music is coming after she recorded with choir
Mariah Carey has been penning new music in the studio.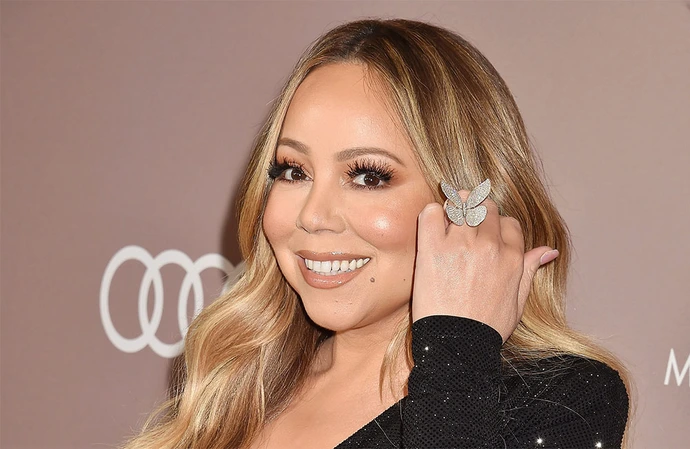 Mariah Carey has new music on the way.
The 'We Belong Together' hitmaker has been penning new tunes and teased that one song features a choir.
She told 'Good Morning America': "There is new music on the horizon.
"I've been working the past three, four weeks on just writing new songs."
On what fans can expect, she added: "Yesterday we were in the studio working on something with a choir, working on a new song.
"So it's exciting."
Mariah's last studio album was 2018's 'Caution'.
However, she has since featured on a slew of songs, including the hit 2022 remix of Latto's 'Big Energy' with DJ Khaled.
Meanwhile, the 'All I Want For Christmas Is You' hitmaker is set to embark on the 'Merry Christmas One and All!' tour of the US.
Meanwhile, Kelly Clarkson recently revealed she is keen to pen a song with Mariah Carey.
The 'Since U Been Gone' singer accidentally snubbed the 54-year-old star when the 'Hero' hitmaker made a 2018 appearance on 'The Voice' as an adviser, and, having regretted her "stupid" gaffe ever since, Kelly hopes she'll get a second chance at a potential collaboration.
Speaking on 'The Tonight Show', Kelly said: "She knows I adore her because I've run into her several times, and she's probably got me on some security list to keep me away.
"I did something stupid... She came on 'The Voice', and we were working together, and sometimes I say everything that's in my brain, and I shouldn't do that."
The 'Stronger' hitmaker recalled how they complimented one another's songwriting abilities, but when Mariah suggested they pen something together, Kelly accidentally turned her down.
She laughed: "I walked away, and my friends were like, 'Do you realise you just told Mariah Carey 'No?' "
That's not what I meant. I meant the best writing for me does not come out in that scenario. I'm usually alone. Any time you see my name on a song, I wrote it, usually, alone."
Host Jimmy Fallon then asked his guest: "You would love to write a song with Mariah Carey?
And she confirmed: "I would love to … I love you, Mariah Carey."
The 41-year-old talk show host revealed the very first song she ever performed in front of people was Mariah's 'Vision of Love'.
She reflected: "I would love to say I was brave and bold. I was just stupid. I just love the song."