Ian Brown pays tribute to late original Stone Roses bassist Pete Garner
The Stone Roses' original bass player, Pete Garner, has died aged 61.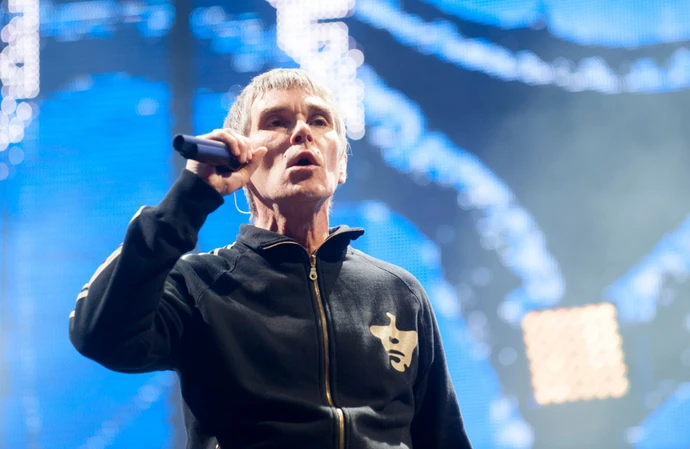 Ian Brown has led tributes to original Stone Roses bassist, Pete Garner, who has died aged 61.
The Manchester group's former frontman is devastated to hear his and guitarist John Squire's childhood friend and bandmate passed away.
Responding to a user on X who shared a link to the sad news, he wrote: "Yeah very sad. We were young punk rockers when we met in 77. The nite before Petes maths and geography O levels we went to see the Clash. Always made me chuckle he did that and of course he made the right decision! X (sic)"
He later added: "Few loved music as much as Pete he been bathing in music since [Sex Pistols'] Anarchy in the Uk came out that i can vouch for and Pete was off the scale nice, an old skool nice that ya just dont get no more! He got that from his lovely Mum! GOD Bless Pete RiP X (sic)"
Pete joined Ian and John in their former band The Patrol in 1980, three years prior to forming The Stone Roses, with rhythm guitarist Andy Couzens and drummer Simon Wolstencroft on drums.
Alan 'Reni' Wren took over from Simon in 1984.
Pete quit the group in 1987 to go and work at HMV - because he didn't feel worthy of being in the band.
He was replaced by Mani on bass.
The news of his passing was first reported by Louder Than War.
The 'Waterfall' hitmakers reformed in 2012 for a series of massive outdoor concerts and continued to play shows until 2017.
Meanwhile, John Squire is teaming up with Liam Gallagher on a joint album next year.
The former Oasis frontman recently boasted that the currently untitled LP is "the best record" since The Beatles' 'Revolver'.
Liam, a Beatles superfan, and John hit the studio after the former surprised fans by bringing the guitarist out for his pair of Knebworth shows last June to perform the Britpop group's 1995 classic 'Champagne Supernova'.
Liam bragged that their record sounds better than the 1966 LP - which featured the hits 'Eleanor Rigby' and 'Yellow Submarine'.
When asked if it's true their record is coming out in 2024, he replied on X: "It's the best record since revolver (sic)."
When another user said that was a "big statement", Liam wrote back: "What's coming your way is bigger I'm being humble it p***** all over it. (sic)"