Madonna, Dua Lipa and Coldplay to headline Glastonbury
Next year's Flastonbury festival will reportedly be headlined by Madonna, Dua Lipa and Coldplay.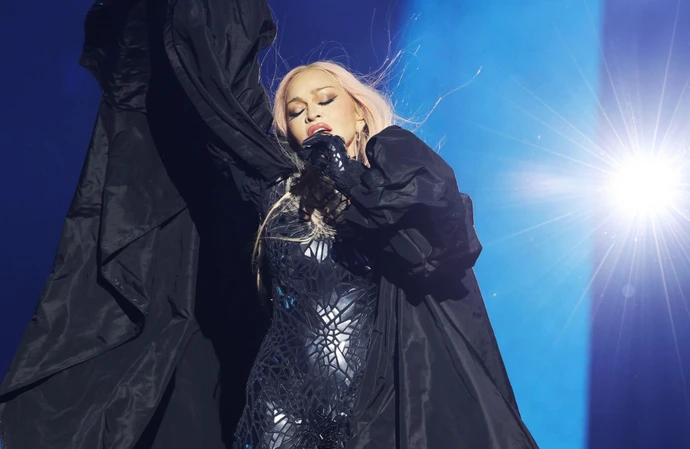 Madonna, Dua Lipa and Coldplay will reportedly headline Glastonbury next year.
The festival has faced criticism for its male-dominated headline acts over the years but 2024 will see two women take the top slots for the first time, with the 'Levitating' hitmaker set to take to the Pyramid Stage on the Friday night, followed by the 'Yellow' hitmakers on Saturday and the 'Ray of Light' singer - who is currently in the midst of her own world tour - closing out the event on the Sunday.
Organisers are said to be "thrilled" with the line-up they have put together.
A source told the Mail on Sunday newspaper: "It's the dream line-up, a brilliant mix of different music and different atmospheres. Then, of course, you have Madonna on the final night, which will be epic."
Coldplay have previously headlined the festival in 2002, 2005, 2011, and 2016, while it will be Dua's first appearance as a headline act and Madonna's first ever performance at the iconic event, which takes place on Worthy Farm, Somerset.
The news comes a few weeks after organiser Emily Eavis hinted Madonna could be set to top the bill.
Speaking to Annie Mac and Nick Grimshaw on their podcast 'Sidetracked with Annie and Nick', she shared: "I thought it was kind of taking shape, and then last week I just got a call, and this is what happens if you wait a little longer, because quite often we'll be booked up from July. But this year we're holding out for a little bit longer.
"And then last week I got a call from [a representative of] a really big American artist saying, 'This person's around next year', and I was like, 'Oh my God, this is incredible. Thank God we held the slot.'"
The timing of the call coincided with Emily seeing Madonna at The O2 in London, but she insisted people shouldn't read too much into her posting online about the gig.
She said: "It was incredible. I just was blown away by it to be honest.
"I walked away and I was like, 'I've got to post about this'. I've posted about going to lots of gigs before, but I didn't expect it to be quite such big news.
"Everybody knows that I've always wanted Madonna to play Glastonbury.
"It's not a big news story."
Emily also confirmed they've nailed down this year's Sunday afternoon Legends slot performer and that it's also a female star.