'It just hasn't clicked': Missy Elliott still can't believe she's being inducted into the Rock and Roll Hall of Fame
Missy Elliott will join the class of 2023 in being inducted later tonight (03.11.23) in New York.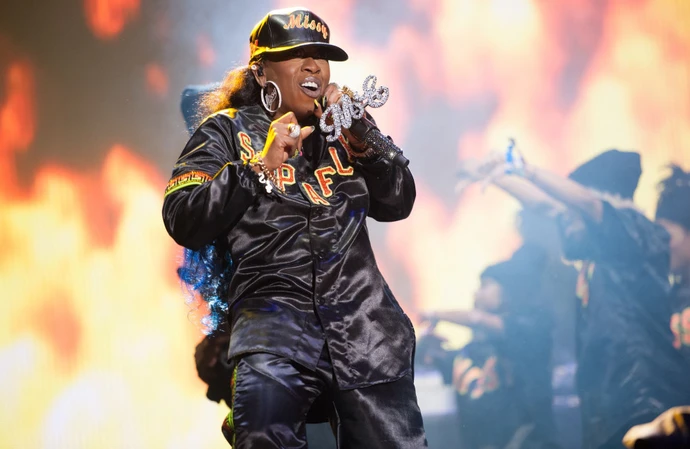 Missy Elliott admits it "just hasn't clicked" that she will become the first female rapper inducted into the Rock and Roll Hall of Fame on Friday (03.11.23).
As a hip-hop artist, the 'Get Ur Freak On' hitmaker admits the Rock and Roll Hall of Fame always "seemed so far out of reach."
Appearing on 'Good Morning America', she said: "Words cannot describe.
"It just hasn't clicked."
The 52-year-old superstar admits she owes everything to the women who came before her, including Queen Latifah, 53.
She said of her fellow rapper: "She's somebody that, like I said, 'come before me, open that door, left it open.'
"And I owe so many flowers, bouquets. It's not enough bouquets for those women that came before me. And she's one of those women."
Missy is also a huge fan of fellow inductees Chaka Khan, 70, Sheryl Crow, 61, and Willie Nelson, 90, and can't believe she's among the class of 2023 with them.
She said: "I love Chaka [Khan], and Sheryl Crow, Willie Nelson, to even be at a table with them is a blessing, past a blessing, there's got a be a bigger word for that."
The 'Lose Control' hitmaker says rock and roll is like hip-hop, in that it incorporates many other genres.
She explained: "Rock and Roll to me is a gumbo of different styles of music.
"I think we get this thing where, rock and roll, you gotta have a guitar. It's like saying hip-hop is just rap when we have incorporated jazz, we have incorporated blues."
Other inductees include Rage Against The Machine, Kate Bush, The Spinners, the late George Michael, and Bernie Taupin.
The ceremony takes place at the Barclays Center in Brooklyn, New York, from 8pm EDT.