Britney Spears puts music career on ice to lead 'spiritual life' for a while
Britney Spears has put her music career on pause to lead a slower life.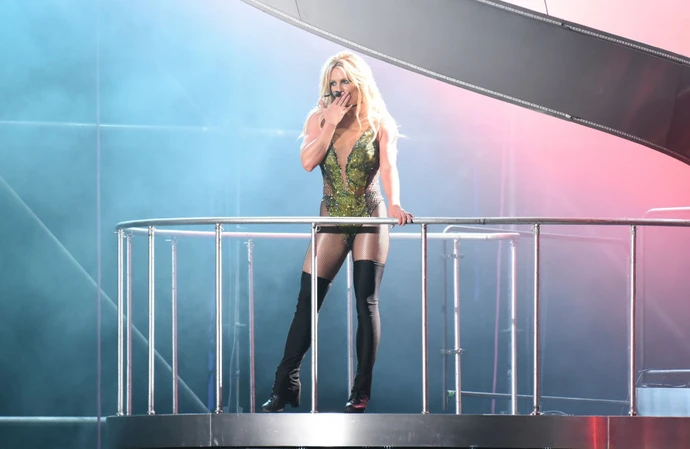 Britney Spears is putting her music career on hold to lead a slower "spiritual life".
The 41-year-old pop idol has admitted that her desire to perform in front of huge live audiences has "lessened" and she prefers to spend more time "alone" than entertaining the masses.
Writing in her memoir, 'The Woman In Me', she confessed: "My music career is not my focus at the moment. Right now it's time to get my spiritual life in order, to pay attention to the little things, to slow down….being an entertainer was great, but over the last 5 years my passion to entertain in front of a live audience has lessened. I do it for myself now. I feel God more when I'm alone."
This suggests the star isn't planning to release any new music or tour any time soon.
Britney returned to music in the summer, teaming up with will.i.am on 'Mind Your Business'.
Prior to then, she released 'Hold Me Closer' with Sir Elton John, her first musical release in six years and since the termination of her 13-year controversial conservatorship.
Meanwhile, Britney recently said she wants to collaborate with Jay-Z on a Beyonce cover one day.
The 'Piece of Me' singer is keen to team up with the 53-year-old rapper - who is married to the 'Crazy In Love' hitmaker - on a new version of her 2016 song 'Daddy Lessons'.
Sharing a video of herself dancing to the track on Instagram, she wrote: "So many people have done remixes to my songs without my knowledge … so I guess it's safe to say I will be redoing this song eventually !!!
"Just need to meet Jay-Z and add a rap to it … what's up ??? (sic)"
The song originally featured on Beyonce's 'Lemonade' album seven years ago, while a remix featuring The Chicks came out later that year.