Kaiser Chiefs announce new album, share song co-written by Nile Rodgers
Kaiser Chiefs have announced a new album, dropped new song 'Feeling Alright', plus announced an intimate UK tour.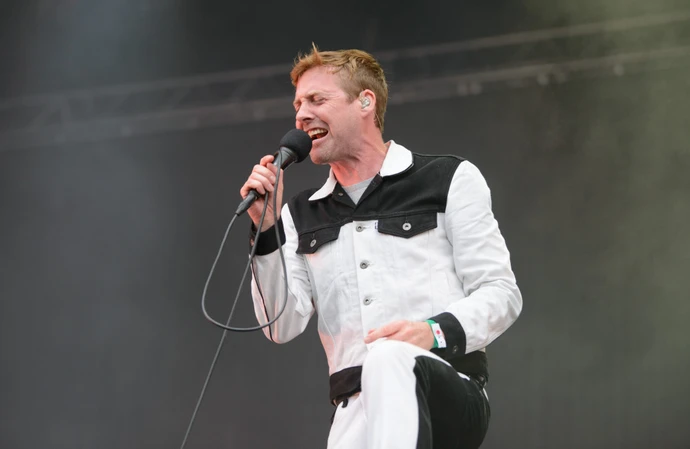 Kaiser Chiefs have announced their new record, 'Kaiser Chiefs' Easy Eighth Album'.
Ricky Wilson and co have also shared the new single 'Feeling Alright', which is co-written by none other than Nile Rodgers.
Of 'Feeling Alright', Ricky said: "On the first day with Nile Rodgers, he said, 'What have you got?' We searched through some jams we had and this was a song that stood out to him.
"The band loved playing it round and round, and it must be fun to play but we never really knew where it would find a home. Nile turned out to be the best estate agent and found it a home almost immediately."
The 'Ruby' hitmakers also have the Chic legend to thank for suggesting they get former Rudimental member Amir Amor - who has produced and written hits for the likes of Ed Sheeran, Charli XCX and Sam Smith - to work to produce the collection.
Ricky added: "He also brought in Amir, who turned out to be our housemate for the entire record. A good place to start!"
The 10-track LP will arrive on March 1, 2024, and includes previous singles 'Jealousy' and 'How 2 Dance'.
The album's unveiling follows a message from frontman Ricky admitting that they are no longer afraid of "failure" after having hits and misses over their two decades as a group.
He said in a statement: "We've spent the last 20 years making tunes, some have been hits, some have been the opposite of hits.
"As a musician, once all the worry and fear of failure is removed, all that is left is the freedom and fun. It's the reason we started, so I must give you a warning, once you have heard 'Jealousy', you won't be able to get it out of your head!"
The follow-up to 2019's 'Duck' is set to contain even more songs that swap their signature 00s indie sound for dance-pop.
Meanwhile, the group are set to play a UK headline tour next year, kicking off on April 11 at Torquay's International Riviera Centre and wrapping at London's Flippers Roller Boogie Palace on April 21.
Head to kaiserchiefs.com/live for the full tour dates and ticket information.
'Kaiser Chiefs' Easy Eighth Album' tracklisting:
'Feeling Alright'
'Beautiful Girl'
'How To Dance'
'The Job Centre Shuffle'
'Burning In Flames'
'Reasons To Stay Alive'
'Sentimental Love Songs'
'Jealousy'
'Noel Groove'
'The Lads'