Justin Timberlake finally explains bizarre NSYNC song pronunciation
Justin Timberlake has finally explained why he mangled his pronunciation in NSYNC song It's Gonna Be Me - revealing it was a request from Swedish songwriter/producer Max Martin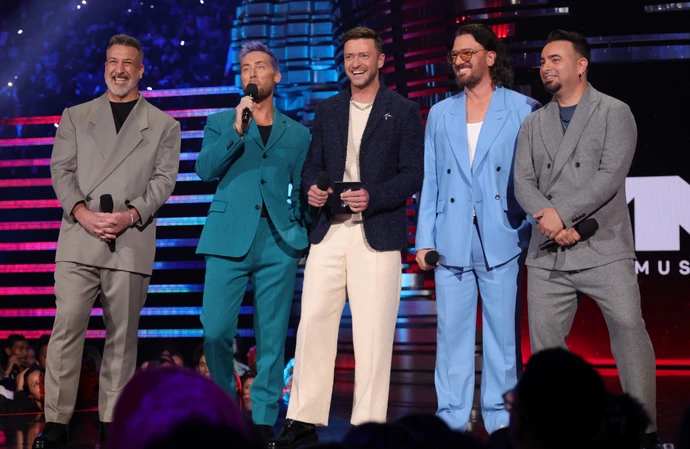 Justin Timberlake has finally explained why he mangled his pronunciation in NSYNC song 'It's Gonna Be Me'.
In the track, Justin sings the word "me" in a different way - pronouncing it "may" - which later led to a flurry of social media memes and the singer has now revealed the origins of the strange inflection explaining it was all down to a request from Swedish songwriter/producer Max Martin, who worked on the song along with Andreas Carlsson, and Rami Yacoub
During an appearance on the 'Hot Ones' YouTube show, Justin said: "The parts of their English that were broken actually made them catchier songwriters, because they would put words [in] a way they almost didn't make sense, but when you sang them, they were more memorable. But yes, it was a specific note that I got and I was just like: 'This guy is crazy.' But yes, it was a specific note and I did it the way that he requested and that's what made the record."
The band have reunited and are poised to release their first single in 20 years - 'Better Place' - and Justin insisted they wanted the track to feel both modern and nostalgic.
He added: "I think the trick was to try to capture both, for our fans that have been with us for so long to give them something that felt not necessary, felt nostalgic but familiar, and then see if we could take that sound and make it feel modern."
His bandmate JC Chasez added of the song: "We listen to the world today, we're obviously influenced by 20 years of experiences. But we still want to give them us."
'Better Place' features on the soundtrack to new movie 'Trolls: Band Together' and is released on September 29 ahead of the movie's debut on November 17.