Frozen star Idina Menzel: 'I was born singing!'
Idina Menzel was "born singing" but always worried about what others thought of her and tries to connect with others when she performs her signature songs today.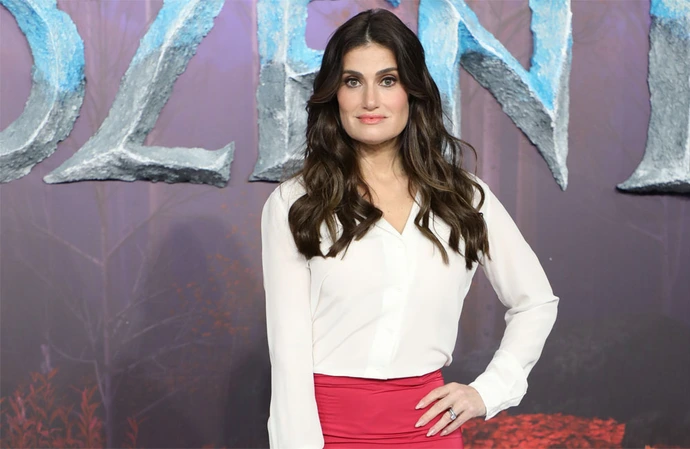 Idina Menzel was "born singing" but always worried about what others thought of her.
The 52-year-old star is best known to audiences globally for providing the voice of Elsa in the Disney franchise 'Frozen' and explained that she didn't seek fame as a child but got her "education" through singing at weddings as a teenager.
She told The Observer: "I think I was born singing. I was always singing around the house as a child. I felt I had something special to share, though I didn't know what it was.
"My parents were very supportive of my dreams to be a performer. My mum always wanted me not to worry about what people thought of me. I've sort of failed when it comes to that.
"I wasn't a kid actor. I did wedding singing as a teenager though, which was quite the education for a 16-year-old girl, going out into the world at night, working with a bunch of strange men on a bandstand. It helped define me as a vocalist - I sang so many genres of music. I learned how to emulate artists like Billie Holiday, Whitney Houston and Aretha Franklin, and as a young woman you absorb their greatness through osmosis."
The 'Enchanted' actress - who won a Tony for originating the role of Elphaba in the musical 'Wicked' - went on to add that her role as Elsa in 'Frozen' "changed her life" but she has always wanted to make sure she connects with the "struggles" of other people when she performs her signature tracks.
She said: "'Frozen' changed my life in so many ways. The film's messaging resonated with young audiences. Through my character Elsa, I was thrown into being a role model for empowerment and self-esteem. I wanted to embrace that responsibility, while still having my own lessons to learn in my life.
"When you're singing 'Let It Go' or even 'Defying Gravity' in 'Wicked' and you're a woman that sometimes feels depressed or insecure about your own life, it feels hypocritical. I've wanted to make sure that people understand that we all struggle, and you can't always rise above."