Duran Duran cover Billie Eilish and have a feature from Maneskin's Victoria De Angelis on new Halloween LP
Duran Duran have unveiled the track-listing for their Halloween album.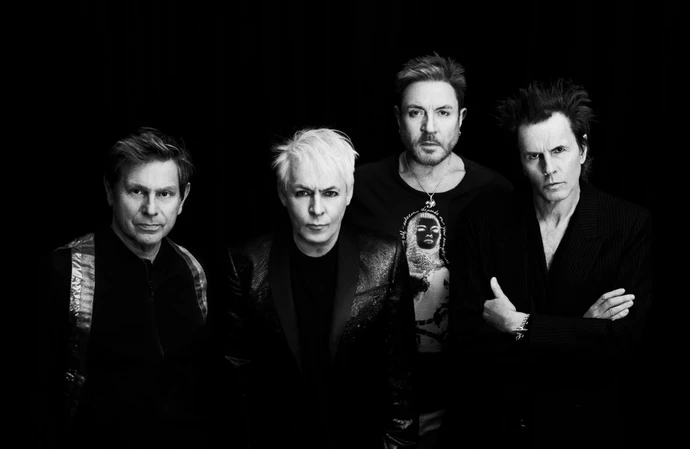 Duran Duran have unveiled their Halloween album 'Danse Macabre'.
The 'Wild Boys' hitmakers have put their spin on Billie Eilish's 'Bury A Friend', 'Psycho Killer' by Talking Heads, with Victoria De Angelis of Maneskin, The Rolling Stones' 'Paint It Black', 'Spellbound' by Siouxsie and the Banshees, and many more.
The titular lead single, out now, features former bandmate Warren Cuccurullo on guitar, in their first collaboration since 2001. It's one of three new tracks on the LP.
Former guitarist Andy Taylor has also contributed to the spooktacular record, which also includes new versions of 'Nightboat' and 'Secret Oktober 31st'.
The record - which arrives in full on October 27 - is inspired by a pair of Halloween-themed shows in Las Vegas last year, where they donned ghoulish outfits and performed covers of 'Spellbound', 'Ghost Town' by The Specials and 'Super Freak' by Rick James.
Synth and keyboard player Nick Rhodes said: "The song 'Danse Macabre' celebrates the joy and madness of Halloween. It is the title track of our forthcoming album, which gathers together an unusual mix of cover versions, reworked Duran Duran songs and several new compositions. We had decided to seize the moment to create a unique, special event…the temptation of using glorious gothic visuals set to a dark soundtrack of horror and humour was simply irresistible."
He added: "That evening inspired us to explore further and to make an album, using Halloween as the key theme. The record metamorphosed through a pure, organic process, and not only was it made faster than anything since our debut album, it has also resulted in something none of us could have ever predicted. Emotion, mood, style and attitude have always been at the heart of Duran Duran's DNA, we search for light in the darkness and darkness in the light, and I feel we have somehow managed to capture the essence of all of that in this project."
'Danse Macabre' track-listing:
1. 'Nightboat'
2. 'Black Moonlight'
3.'Love Voudou'
4. 'Bury A Friend'
5. 'Supernature'
6. 'Danse Macabre'
7. 'Secret Oktober 31st'
8. 'Ghost Town'
9. 'Paint It Black'
10. 'Super Lonely Freak'
11. 'Spellbound'
12. 'Psycho Killer' (feat. Victoria De Angelis)
13. 'Confession in the Afterlife'