Beyoncé asks fans to wear silver to Renaissance concerts this Virgo season
Beyoncé has a special request for fans attending her concerts during Virgo season.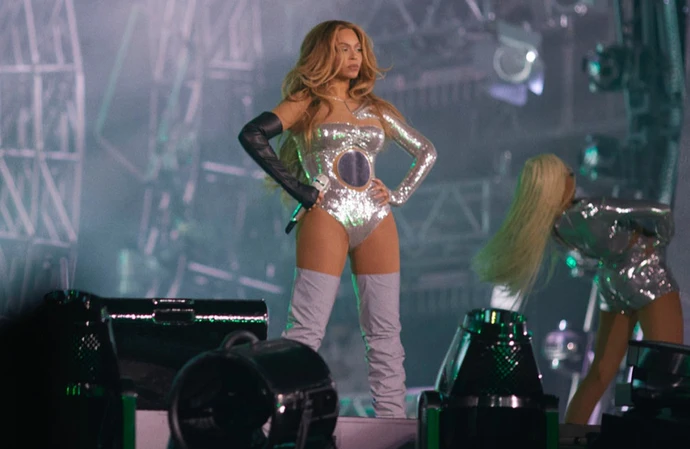 Beyoncé has asked her fans to wear silver fashion pieces to her concerts this Virgo season.
The 'Cuff It' singer turns 42 on September 4, making her a Virgo, and she has asked fans to celebrate by donning silver outfits to her 'Renaissance World Tour' shows from August 23 to September 22.
In a statement on her Instagram Story, she wrote: "Virgo season is upon us.
"This tour has been such a joy and as we approach the last month, my birthday wish is to celebrate with you wearing your most fabulous silver fashions to the shows August 23-September 22!
"We'll surround ourselves in a shimmering human disco ball each night. Everybody mirroring each other's joy. Virgo season together in the house of chrome. See you there!"
The dazzling R'n'B disco queen has rocked some epic outfits so far on the mammoth jaunt.
Pharrell Williams designed a special custom jumpsuit that celebrated "her shape and form" and was "informed by her "rare spirit".
The 'Get Lucky' hitmaker and fashion icon, who is the creative director for Louis Vuitton Menswear, recently detailed the thought process behind the black bedazzled all-in-one he created for the singer's performance of 'Formation' on her 'Renaissance' tour.
In a video clip on the Louis Vuitton Instagram page, he said: "Beyoncé is a rare spirit.
"The idea that I know her as a human being and have known her for all this time and our connection, I feel like I've known this person for many lives."
On creating the look to suit her iconic hourglass curves and to allow her to move freely onstage, he explained: "The idea here was to give her something that allows her body to set the template. Not only its shape and its form, which is basically informed by her spirit. Your body is literally a spiritual encasement. Continue to celebrate her shape and her form, but also make her feel free at the same time."
He went on: "Everything was designed with an intention that a true, rare, very powerful spirit is meant to move."
The 'Happy' hitmaker, 50, also created matching outfits for the 'Break My Soul' singer and her 11-year-old daughter Blue Ivy Carter and her backing dancers.