BTS' hiatus will end in 2025, according to RM
BTS will regroup in 2025, three years after they embarked on a temporary hiatus to explore solo projects and complete military service.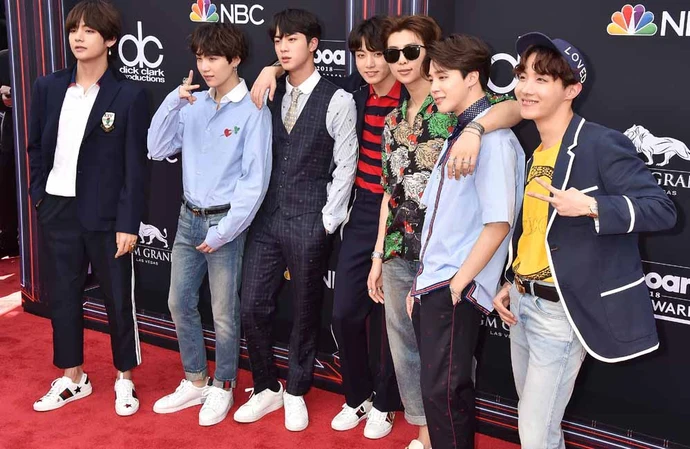 BTS will end their hiatus in 2025.
The K-Pop boy band - comprising RM, Suga, Jin, J-Hope, V, Jimin, and Jungkook - broke the news of their hiatus to their armies of fans during their annual FESTA dinner last year, which celebrated the hugely popular band's ninth anniversary.
As well as focusing on solo projects, some members have had mandatory military service to complete.
The South Korean outfit will reunite but fans have a little while longer to wait.
Noting a conversation he had with his bandmate Suga during a livestream on Weverse, RM said: "He told me that there were a great number of ARMY across the globe wanting the seven of us to reunite and perform again."
He continued: "But as I'm working on my solo project, I keep thinking this way: 'This is like a vacation'.
"What I mean by that is that it's a kind of vacation that we, BTS and ARMY, need to take to successfully come back as a whole. So, I believe all our solo activities are important trips for our next chapter, and they're also trips which we must go on in order to safely come back home."
RM insists: "We'll be joining together again. And that will be in 2025."
Announcing their hiatus, RM said it was time for them to work on their own, adding: "I always thought that BTS was different from other groups, but the problem with K-pop and the whole idol system is that they don't give you time to mature.
"You have to keep producing music and keep doing something."
J-Hope said: "I think we should spend some time apart to learn how to be one again. I hope you don't see this as a negative thing, and see it as a healthy plan. I think BTS will become stronger that way."
V insisted they were not splitting and vowed the band's "synergy will be like no other" when they regroup.