Drake teases new Bad Bunny collaboration on upcoming album
Fans can expect a track from Drake and Bad Bunny on his the former's new record.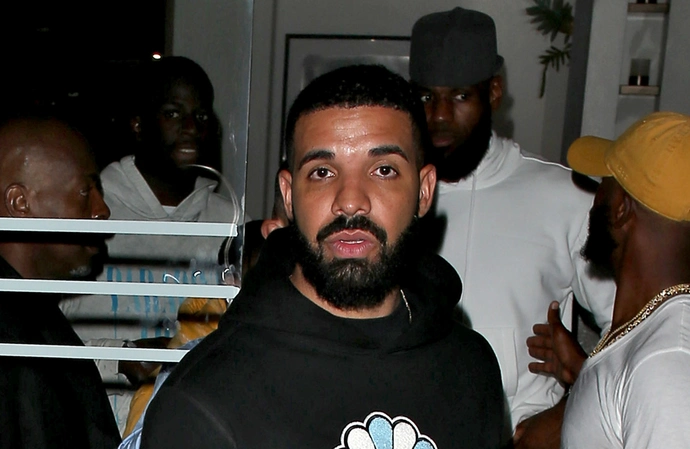 Drake has a new collaboration with Bad Bunny on his forthcoming eighth studio album.
The 'God's Plan' hitmaker and the Latin superstar - whose real name is Benito Antonio Martínez Ocasio - have teamed up again on a track on Drake's follow-up to 2022's 'Honestly, Nevermind'.
Headlining the Kia Forum in Los Angeles on Sunday (13.08.23) on his 'It's All A Blur' tour, Drake told the crowd: "I want to tell y'all something 'cause y'all are L.A., and we love you. It's been like six years since me and Benito did a song. So, we got a song coming for y'all on my album."
Bunny, who the rapper last joined forces with in 2018 on 'Mia' from his debut album 'X 100pre', was in attendance at the concert.
Drake sent fans wild by revealing he's planning to drop 'For All The Dogs' in "like two weeks", meaning it's due any day now.
During the tour's stop at New York City's Madison Square Garden on July 26, he teased fans about the imminent arrival of the new LP, which also follows his joint LP with 21 Savage, 'Her Loss'.
He told fans at the iconic venue: "New York I will be back soon. I have an album dropping for you in like two weeks."
Drake previously teased fans on the opening night of his joint tour with Savage that he has a new record "coming soon".
The 'Rich Flex' rapper was performing at Chicago's United Center with his collaborator on July 5, when he dropped some big news.
He told the crowd: "I have an album coming out soon for y'all."
However, it was not the first time the 'One Dance' hitmaker had teased a new LP.
When the pair performed at the Apollo Theater in New York City for a SiriusXM special in January, Drake spilled: "I've thought about a bunch of things in life, but at this moment in time none of those things are stopping making music for you, so I'll be here for you for a little bit at least.
"I hope I can strike up more emotions for you. Maybe this year – I might get bored and make another one. Who knows?"