Lionel Richie fans gutted after star postponed NYC gig due to 'severe weather'
Lionel Richie couldn't make his New York City concert due to bad weather.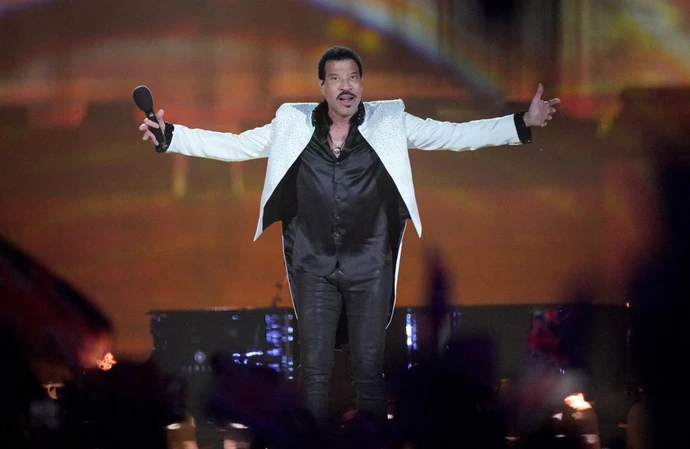 Lionel Richie postponed his Madison Square Garden gig due to "severe weather".
The 'Hello' hitmaker admitted he was "bummed" after he was forced to pull his performance at the legendary venue in New York City on Saturday night (12.08.23), because the aircraft he was arriving on was "unable to land", leaving thousands of fans disappointed.
Lionel, 74, rescheduled the concert for tonight (14.08.23).
A statement posted on his social media pages read: "Due to severe weather and being unable to land in the NY and surrounding areas, I'm unable to make it to the show tonight. I'm so bummed. We are rescheduling the show to Monday Aug 14. Can't wait to perform for you all. Tickets for tonight's show are valid for the show on Monday."
Many fans were left "frustrated" and one suggested the 'Dancing on the Ceiling' hitmaker could have been driven in a limo.
One wrote: "You can't sell out Madison Square Garden and [cancel due to] a weather issue."
Another wrote: "Hope you're OK but you should have taken a limo for your fans for four hours. He's loaded … take a f****** limo."
Earlier this year, Lionel brushed off criticism of his Coronation concert.
The singer was slammed for the quality of his voice by music fans after appearing at the event in Windsor Castle on May 7, a day after Britain's King Charles was crowned, but later posted about his pride in his performance on his Instagram.
He shared a nine-minute clip of his gig on his Instagram Stories and, in reference to one of his biggest hits, captioned the video: "All night long at Windsor Castle England."
His show reel showed him in a black and white outfit as he sat at a piano and kicked things off with a performance of his classic 'Easy', while Charles, 74, and his 76-year-old wife Queen Camilla were seen watching while other audience members danced along.