BLACKPINK turns 7! Pink Venom hitmakers thank fans for making their dreams come true
BLACKPINK are marking their seventh anniversary in style.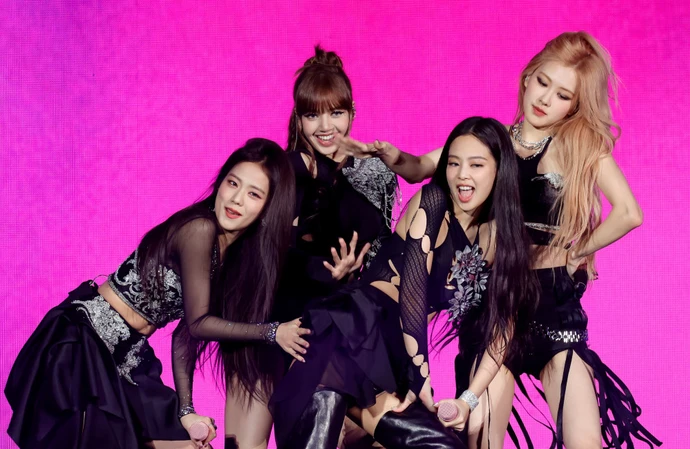 BLACKPINK have marked their 7th anniversary by paying tribute to their loyal fan base.
Rosé, Lisa, Jennie, and Jisoo of the South Korean girl group took to their respective Instagram accounts to thank their Blinks for making their dreams come true.
Rosé penned on Instagram alongside a series of snapshots of moments from their career so far: "Thank you, BLACKPINK for being such a blessing in my life. I have really been able to experience everything and more than what I have ever dreamed of growing up as an aspiring artist.
"Thank you, thank you and thank you a thousand times."
Lisa wrote: "7 is one of my favorite numbers and I hope this year will be a lucky one for us. (sic)"
Jennie said: "I love us I love Blackpink I love Blinks. (sic)"
And Jisoo added to her account in two separate posts: "BLACKPINK is always in your area" and "Blinks, BLACKPINK forever."
As they mark the career milestone, YG Entertainment is set to celebrate the 'Pink Venom' hitmakers with special video screenings planned in the US and Asia, including in Los Angeles, New York, and San Francisco.
According to Yonhap News Agency, the cities will also be painted pink.
There will also be 76 screens at New Jersey's Secaucus Junction Station, which will be decorated BLACKPINK style.
The band also have the New York Verdy pop-up taking place tomorrow (09.08.23) until Friday (11.08.23) where fans can make use of a photobooth.
What's more, the 'Sour Candy' stars have teamed up with Starbucks on a special merchandise line in Asia.
The four-piece are the highest-charting female Korean act on the US Billboard Hot 100, peaking at number 13 with 'Ice Cream' in 2020, and on the Billboard 200, peaking at number one with their second studio album, 2022's 'Born Pink', which is the best-selling album of all time by a female act in South Korea and the first to sell over two million copies.