BLACKPINK's Jennie 'doing her best to recover' after leaving stage mid-song due to 'deteriorating condition'
BLACKPINK's Jennie has issued an apology to fans after she exited the show early due to a mystery health issue.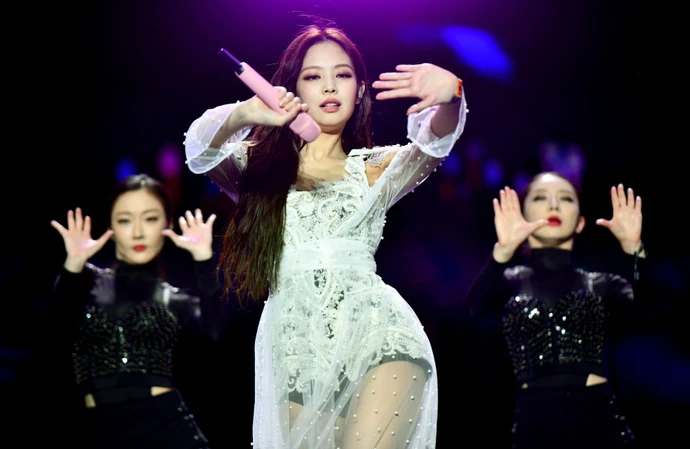 BLACKPINK's Jennie is "doing her best to recover" after she was forced to leave the stage mid-song during their Melbourne concert due to a "deteriorating condition".
The 27-year-old singer was performing with the group Down Under on Sunday (11.06.23) when she had to depart the show early and didn't return for the rest of the gig.
Record label and talent agency YG Entertainment said in a statement on the fan platform on Weverse: "Jennie was unable to complete the stage due to her deteriorating condition.
"We would like to extend our sincerest apologies to all the fans who have shown their support for Blackpink and those who attended the event. We kindly ask for your understanding in this situation.
"Jennie expressed her strong determination to carry on with the performance until the end. However, following medical advice on site, we immediately took measures to ensure she receives ample rest and stability.
"Jennie has conveyed her regrets for not being able to stay with the fans until the end, and assures that she will recover as soon as possible."
Fan-captured videos of the performance show Jennie walking off stage while the band - also made up of Rosé, Lisa and Jisoo - were singing 'Lovesick Girls'.
Jennie has since apologised to fans and said she is doing everything she can to get better from the mystery health issue.
In a note to fans, she wrote on her Instagram Story: "Dear Melbourne Blinks, I'm so sorry I wasn't able to finish the show on Sunday.
"I'm doing my best to recover [at the moment]. Your understanding and support means the world to me.
"Thank you to everyone who came out to our Melbourne show. Love you guys."
BLACKPINK are due to continue their 'Born Pink' world tour in Sydney, with two sold-out shows at the Qudos Bank Arena on Friday (16.06.23) and Saturday (17.06.23), and they will head to Auckland, New Zealand, later this month.