Liam Gallagher announces Knebworth 22 live album
Former Oasis singer Liam Gallagher is releasing 'Knebworth 22' - a live album of his two mammoth shows at Knebworth Park last year - this August.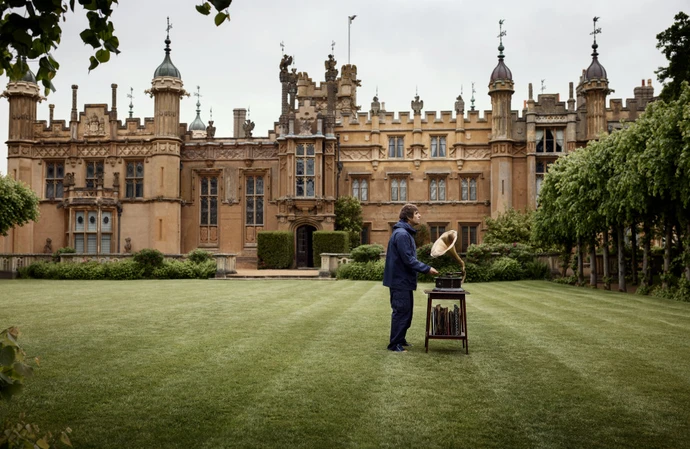 Liam Gallagher has announced a live album of his 2022 Knebworth Park concerts.
The 'Supersonic' singer played two triumphant shows at the venue of his former band Oasis' era-defining shows in 1996, at which they performed to 250,000 people over two evenings.
'Knebworth 22' contains Oasis classics such as 'Some Might Say', 'Wonderwall' and 'Champagne Supernova', which saw legendary Stone Roses guitarist John Squire perform with the band, as well as Liam's solo tracks, including 'Wall Of Glass', 'Everything's Electric' and 'Once'.
The live LP captures the energy in the crowd from the roar of approval that greets Liam as he steps on stage to open the show with 'Hello' right through to the mass singalongs that greet the iconic hits of past.
Announcing the album, Liam said: "So, we recorded the Knebworth gigs we did last year. We all sound Biblical, turn it up ENJOY, LGx."
Demand for the two 2022 summer shows was high and all 170,000 tickets for the weekend sold-out almost instantly.
'Knebworth 22' is released alongside a live video of the weekend's surprises such as 'Roll It Over' from Oasis' fourth studio LP 'Standing On The Shoulder of Giants', which the group had never played live.
'Knebworth 22' will be released on August 11 and is available to pre-order or pre-save now. In addition to its digital release, physical formats include standard and deluxe CDs, black double-vinyl and sun yellow double-vinyl. A striking olive and black marble double-vinyl edition is also available exclusively from Liam's official store.
In 2023, Liam, 50, is playing a variety of international dates, including a UK exclusive headline set at Boardmasters before culminating with Summersonic shows in Tokyo and Osaka.
'Knebworth 22' tracklist:
1. 'Hello'
2. 'Rock 'n' Roll Star'
3. 'Wall Of Glass'
4. 'Shockwave'
5. 'Everything's Electric'
6. 'Roll It Over'
7. 'Slide Away'
8. 'More Power'
9. 'C'mon You Know'
10. 'The River'
11. 'Once'
12. 'Cigarettes Alcohol'
13. 'Some Might Say'
14. 'Supersonic'
15. 'Wonderwall'
16. 'Champagne Supernova'