Billy Joel to end Madison Square Garden residency next year
Billy Joel's residency at Madison Square Garden in New York will come to an end next July.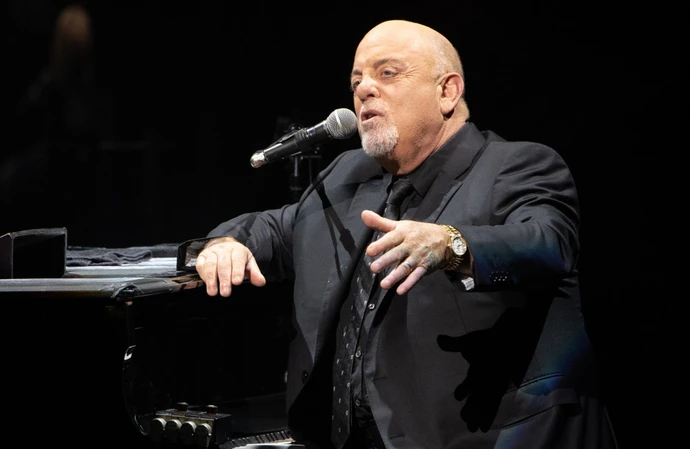 Billy Joel will end his Madison Square Garden residency in July 2024.
The 74-year-old singer has performed at the New York venue almost monthly since January 2014 but at a press conference on Thursday (01.06.23), he announced the final 10 shows of his run, with the final date marking his 104th show as part of the concert series and his 150th performance at the iconic stadium, which he first played at in 1978.
Billy told reporters he was "kind of flabbergasted" that his residency "lasted as long as it did".
He added: "My team tells me that we could continue to sell tickets, but 10 years, 150 shows… all right already!"
The 'Piano Man' singer residency's only major disruption came during the COVID-19 pandemic, when he was forced to take an 18-month break from the stage, and each one of his shows has sold out.
New York City Mayor Eric Adams said at the press conference: "There's only one thing that's more New York than Billy Joel – and that's a Billy Joel concert at MSG."
Madison Square Garden hailed Billy's "extraordinary talent" and insisted he will "always" have a home at the venue.
Executive Chairman and Chief Executive Officer of MSG Entertainment James Dolan said in a statement: "Billy Joel's franchise run has made history – not only for Madison Square Garden, but also for the music industry overall.
"150 sold out lifetime shows is a remarkable achievement, and speaks to Billy's extraordinary talent, beloved catalog, and dedicated fanbase. Billy always has a home here at MSG even though the residency is coming to an end with his 150th lifetime performance."
The 'Uptown Girl' singer previously expressed his amazement that people continue to come and see him perform, despite the fact he hasn't released an album of original material for more than 30 years.
He told Rolling Stone magazine in 2019: "I've gone onstage and said, 'I don't have anything new for you, so we're just going to play the old s***'. And the audience goes, 'Yeah!'
"I'll be sitting in the stadium looking out at 30,000, 40,000, 50,000 people, thinking, 'What the hell are they all doing here? Why now?' I guess, in a way, I'm an anachronism. There aren't that many of me left. There's a rarity to it, which gives it value."