N-Dubz release latest single after signing new EMI Records global deal
After signing a new global deal with EMI Records, N-Dubz have released their latest single 'February'.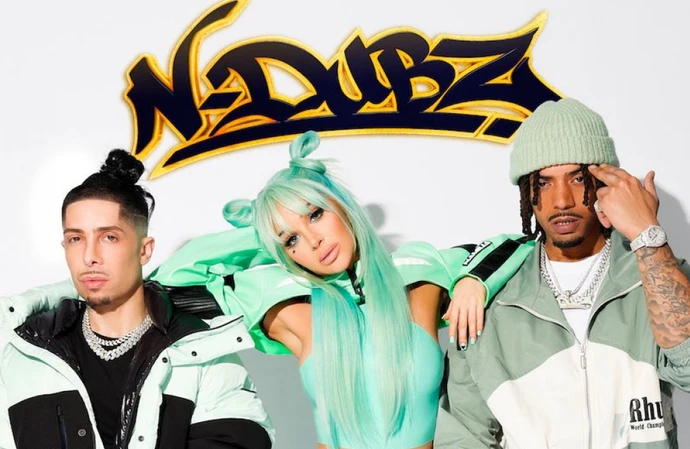 N-Dubz have released their latest single 'February' after signing a new global deal with EMI Records.
Cousins Tulisa Contostavlos and Dappy – born Costadinos Contostavlos – both 34, along with Fazer, real name Richard Rawson, 36, co-wrote the song which was produced by Fazer.
It premiered on Kiss FM on Tuesday (27.04.23) morning and is now available on all streaming services.
The track features the band's trademark back-and-forth storytelling, with a press release on the tune saying it features "production that sounds both current and classic N-Dubz".
In 2022, the three-piece reunited and went on a massive sold-out arena tour – one of the biggest music tours of the year – playing four nights at London's O2 Arena.
The band also played to more than 250,000 fans in 27 sold-out arenas across Britain.
N-Dubz dominated the UK charts with their first two albums, 'Uncle B' and 'Against all Odds', with both going platinum.
In 2009, they collaborated with Tinchy Stryder for 'Number One', which topped the UK Singles Chart.
The band has won four MOBO awards, including best newcomer in 2007, best album and best act in 2009, as well as best song in 2010 for their single 'Playing with Fire.'
They also won an O2 Silver Clef Award in 2009 and were nominated for best British single at the BRITs in 2010.
The trio's third album, 'Love.Live.Life' from 2010 charted at number seven and became their third successive platinum-selling album, but the group then took an 11-year hiatus to pursue solo careers before announcing their reunion in May 2022, marked by the release of single 'Charmer' and a sold-out UK arena tour in November and December.