The 1975 are 'more than ready' for the Pyramid Stage at Glastonbury in 2024
The 1975 are reportedly set to take to the Pyramid Stage at Glastobnury in 2024.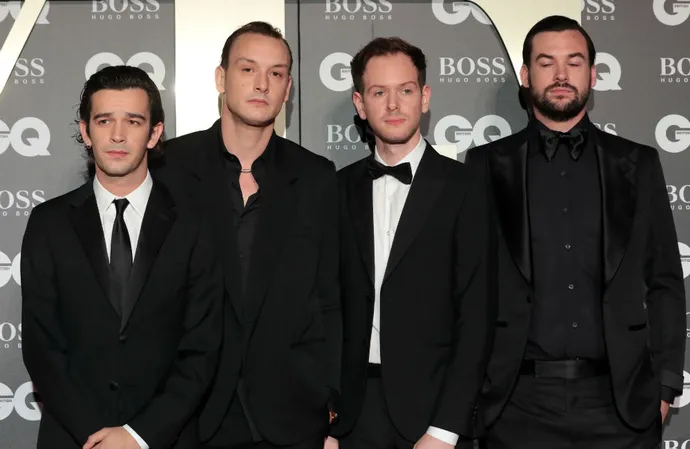 The 1975 are "more than ready" to take on the Pyramid Stage at Glastonbury.
The pop rock band - which consists of Matty Healy, Adam Hann, Ross MacDonald, and George Daniel - has enjoyed huge success with five number one albums over the last decade and an insider has now claimed that it is almost certain that they will be taking to the main stage at the annual Worthy Farm festival in 2024.
An insider told The Sun newspaper's Bizarre column: "The 1975 have wanted to play Glasto for a couple of years and feel they're more than ready for the Pyramid stage. The Arctic Monkeys were booked for this year so it wasn't possible for them to be on the line-up. Glasto boss Emily Eavis is keen to have them on board too. Fans will have to wait until this time next year to get the official nod on it but it's pretty much a done deal."
The 'About You' hitmakers have played the festival a total of three times, including on The Others stage in 2016, but lead vocalist Matty previously explained that getting the chance to stand on the Pyramid stage - which has seen the likes of Sir Paul McCartney, Diana Ross and Kylie Minogue perform on it in recent years - would be a turning point for them as a band.
He told Radio 1: "It's such an amazing thing to do as a band. That would probably be the only gig I feel like we need to do before it kind of all changes."