Mimi Webb is inspired by Dua Lipa's hard graft
Mimi Webb is following in the footsteps of pop megastar Dua Lipa by putting in the hard graft playing smaller stages first.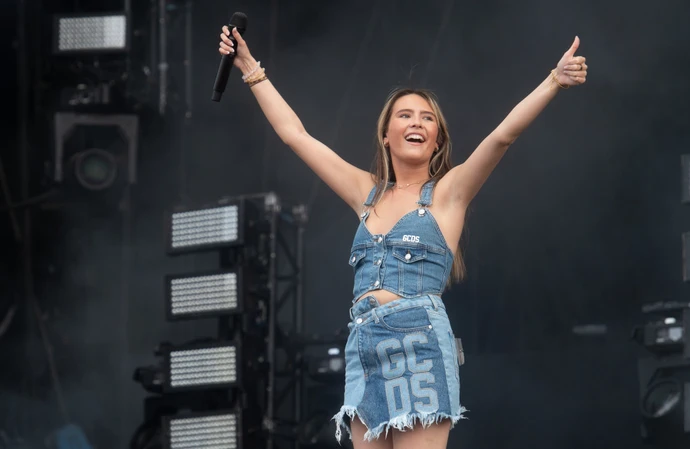 Mimi Webb has been inspired by Dua Lipa's ascent to global pop phenomenon.
The 'Red Flags' hitmaker, 22, is mirroring the 27-year-old superstar's rise to stardom after she became the first British female artist since Dua to have two singles make the top 15 of the UK's Official Singles Chart before putting out an album.
Speaking to Billboard, she said of the 'Don't Start Now' hitmaker: "I've taken a lot of inspiration from how she has done the steps and built from scratch, doing the small shows to the big arenas."
The BRIT-nominated star previously explained how her job as a shop assistant prepared her for life in pop music.
She said: "I started in retail when I was like, 16, or 17. I'd do weekdays and a few weekends while I was in and out of the studio. It is hard.
"You have to keep going and you are on your feet, but it definitely taught me to keep going now, which is useful!"
And the 'House on Fire' hitmaker credits her rise to fame to video-sharing app TikTok.
The singer - who released her debut album 'Amelia' last week - said: "TikTok has just been such an incredible app to use, especially in the lockdown. I remember thinking to myself, 'How am I going to release music and get people to hear it and to know my face? TikTok was just the perfect app for that."