Louise Redknapp's says son disapproves of sexy music videos
Louise Redknapp has revealed that her 14-year-old son Beau disapproves of her sexy music videos and gets embarrassed if she shows off her body to promote her music.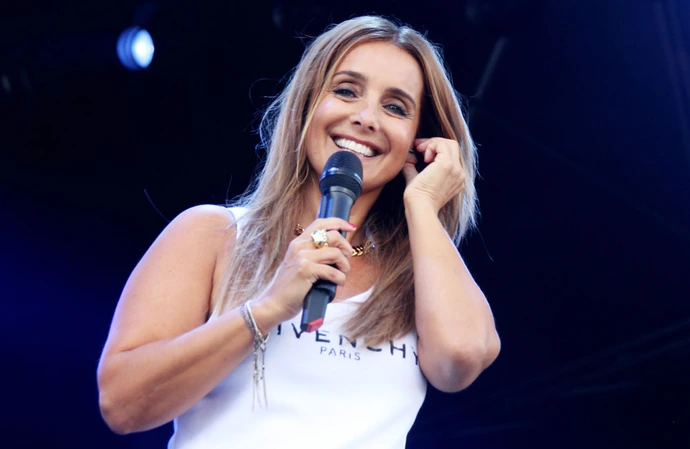 Louise Redknapp's 14-year-old son doesn't like it when she appears in sexy music videos.
The 48-year-old singer has two sons, 18-year-old son Charley and Beau with her ex-husband Jamie Redknapp, and she has revealed her younger boy gets embarrassed by her pop star job, especially when it involves her showing off her body to promote her singles.
Beau did like her last video 'Super Magic' because she kept her clothes on.
Speaking on the 'White Wine Question Time' podcast, she said: "My older one, he laughs it off now. The 14 year old, doesn't… although I don't really do anything.
"My last music video, he said to me, 'It's nice to see you fully clothed in this music video.' I've got like trousers and a top and flats on! He hasn't seen the next video, with my silver bodysuit that's coming out next!
"I'd never do anything that's not tasteful, I'd never do anything that they'd be really embarrassed by, it's all banter. I know that they are so proud, they are my biggest champions."
Louise recently opened up on one of her most famous music videos, revealing that the promo for 1996 single 'Naked' was inspired by Madonna
Reflecting on the Queen of Pop's influence, she said: "Without Madonna so many of us wouldn't have been doing what we were doing.
"I did the 'Naked' video and there's no way I would have done it if Madonna hadn't been around. She was pushing boundaries and wasn't afraid to be herself and as an artist that's incredibly inspiring."
Louise first found fame in the RnB group Eternal in the early 90s, and the singer feels incredible "lucky" to have survived for so long in the music business.
The singer - who has a new greatest hits collection coming out in 2023 - said: "There's so many awful things going on in the world and I feel so lucky to be doing what I'm doing. It's been 30 years since I first released music. 30 years. I can't believe it. I feel so lucky that I'm still able to do this."