'Well see': Lana Del Rey hints Glastonbury appearance could be in doubt
Lana Del Rey has hinted she could pull out of performing at Glastonbury because she is unhappy there was "no consideration" in announcing her prominent slot at the festival.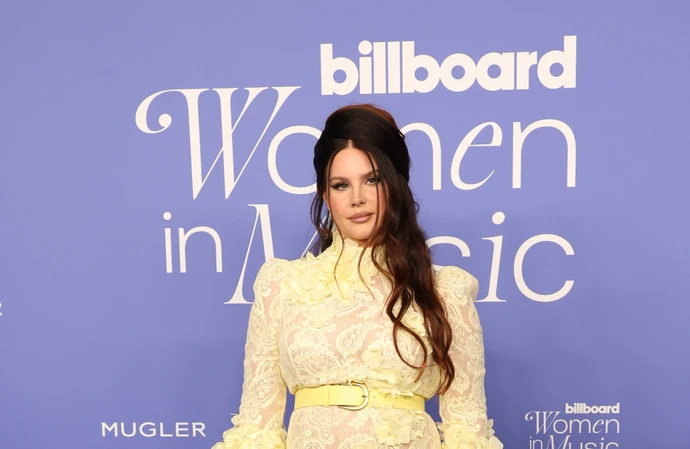 Lana Del Rey has hinted she could pull out of performing at Glastonbury.
The 'Born to Die' singer wasn't impressed that organisers didn't announce she will have one of the top slots at this year's festival when they released the first wave of artists on the line-up earlier this week, with headliners Arctic Monkeys, Guns N' Roses and Sir Elton John listed at the top of the promotional poster alongside Lizzo - who organiser Emily Eavis said would have headlined if the 'Welcome to the Jungle' hitmakers hadn't already been promised top billing - and then the rest of the acts mentioned in alphabetical order.
Lana wrote on Instagram: "Well, I'm actually headlining the 2nd stage. But since there was no consideration for announcing that we'll see."
A source close to the star admitted she was "disappointed" and felt "let down".
The insider told The Sun on Sunday newspaper's Bizarre column: "Lana is disappointed. She was proud to be doing a headline slot, but on the announcement graphic her name is buried among lesser-known artists.
"She feels let down being presented as an afterthought lagging behind the all-male trio."
Glastonbury organiser Emily recently addressed the backlash against the festival having all male headliners.
She said of Lizzo, who will take to the Pyramid stage in the slot before Guns N' Roses: "She could totally headline. Many of the artists could. But the headline slot had already been promised to someone else."
Emily - who claimed there are two women lined up to headline next year - called on the wider music industry to invest more in female musicians.
She said: "We're trying our best so the pipeline needs to be developed. This starts way back with the record companies, radio. I can shout as loud as I like but we need to get everyone on board...
"It's top of our agenda, and it probably makes it a bit harder because we've decided to make that important to us. To be honest, sometimes it's easier to keep your head down."