Chris Martin's Chvrches advice
Chris Martin offered Chvrches advice at the beginning of their career and now the band will support Coldplay on tour.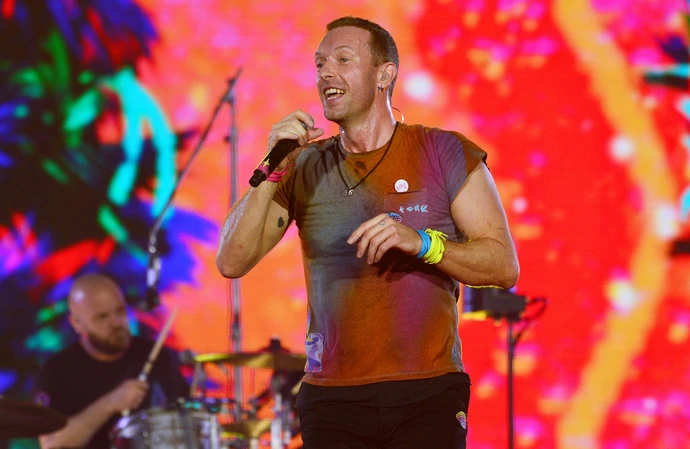 Chris Martin offered Chvrches advice at the beginning of their career.
The Coldplay frontman met Chvrches star Martin Doherty back in 2014 and offered some words of wisdom on progressing with a second album.
Martin told NME: "I met Chris Martin at Radio 1's Big Weekend just after our first album came out, and he was really lovely, and gave me some great advice about keeping up the momentum and getting in and making your second record.
"I guess what he was saying was that the chance that we had at that time was kind of unusual, and that if we could capitalise on that momentum then maybe we could turn it into a longer term career. And here we are 10 years later, still going."
Now, the band - which also features Lauren Mayberry and Iain Cook - is set to support Coldplay during their upcoming concerts in Brazil and they are equally nervous and excited about the opportunity.
Cook said: ""No pressure! We're gonna have a little rehearsal at the start of this before we go into the shows and just pull off the cobwebs, get ready and just go for it."
And, Mayberry added: "My mood on it goes and swings and roundabouts. One minute I'm very excited about it, and then the realisation of what it actually is sinks in and I shit my pants. There's a lot of pressure on everybody, but especially on the front person. I think to cover that amount of ground and figure out how to communicate and connect in that space is quite a big challenge.
"But yeah, we're really excited and grateful for that. And I've been trying to get my steps in everyday guys, because I need to get my energy levels up, y'know?"