Ronnie Wood: Jeff Beck wouldn't have coped being in The Rolling Stones
Ronnie Wood has addressed a rumour that Jeff Beck was to be a member of The Rolling Stones.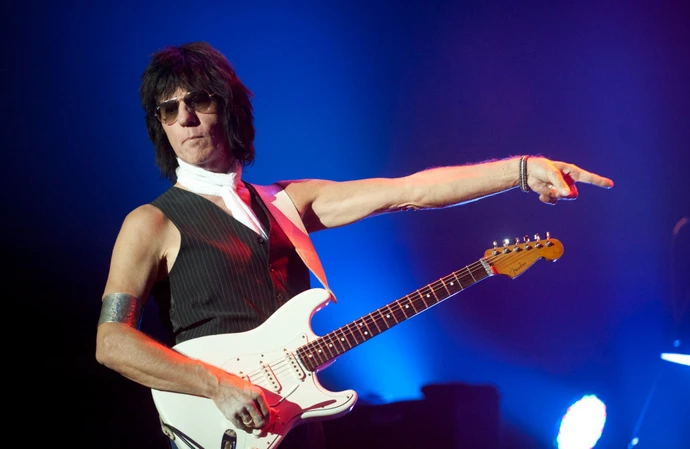 Ronnie Wood admits the late Jeff Beck wouldn't have coped with The Rolling Stones' schedule.
There was a rumour that the former Yardbirds member - who died aged 78 in January after a battle with bacterial meningitis - was invited to join the 'Gimme Shelter' group at one point, but the bassist and guitarist has insisted Jeff wouldn't have managed with their crazy "timetable".
Speaking to MOJO magazine, Ronnie said: "He wouldn't have kept up with the timetable! Eric Clapton once said to me, 'I could have joined that band.' I said, 'Yeah, but you gotta live with them, Eric!'"
Jeff also didn't like the spotlight and wasn't keen on the "simple blues and rock 'n' roll" the Stones are famous for, according to 75-year-old Ronnie.
He added: "Anything to do with the spotlight, he'd be like, 'You can take care of this,' and he would be gone. And Jeff was not satisfied with the simple blues and rock'n'roll approach - much as he loved Buddy Guy. When he hooked up with Jan Hammer, the experimental jazz stuff, that was where I got off, although we'd already gone our different ways."
Fellow guitar legend Eric, 77, was also a member of the Yardbirds.
Upon Jeff's death, Ronnie shared a touching tribute, which read: "Now Jeff has gone, I feel like one of my band of brothers has left this world, and I'm going to dearly miss him.
"I'm sending much sympathy to Sandra, his family, and all who loved him. I want to thank him for all our early days together in The Jeff Beck Group, conquering America.
"Musically, we were breaking all the rules, it was fantastic, groundbreaking rock 'n' roll! Listen to the incredible track 'Plynth' in his honour.
"Jeff, I will always love you. God bless."