London Grammar's Dot Major releases debut solo single
The London Grammar star has plenty more new music on the way soon.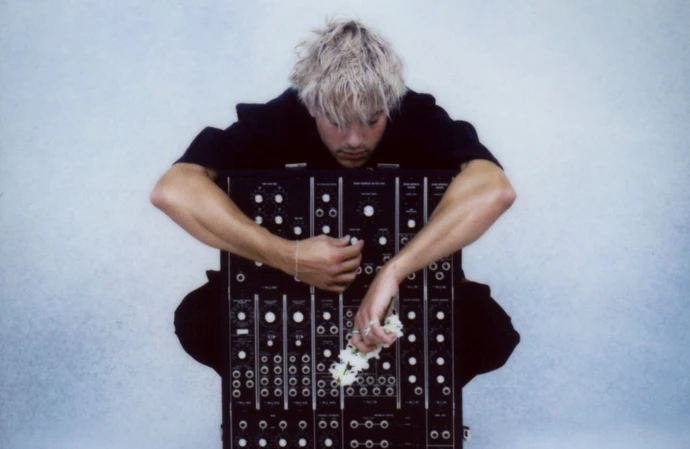 London Grammar's Dot Major has released his debut solo single, 'Bear'.
The studio wizard - who rose to prominence as part of the 'If You Wait' group alongside Hannah Reid and Dan Rothman in 2013 - had only released remixes of other tracks, bootlegs, or his revered Essential Mix for BBC Radio 1 last year, until now.
The producer said of the track: "Bear is a twisted journey through the heart of an Arp 2600 synthesiser. I wanted the instrument to feel like it was drifting in and out of consciousness, just about holding onto the sounds surrounding it."
After keeping his solo music secret, Dot - whose real name is Dominic - plans to drop plenty more new tunes this year.
London Grammar released their third studio album 'Californian Soil' in 2021, and in July 2022, frontwoman Hannah confirmed they were almost finished with the follow-up.
She said: "The pandemic kind of gave us this gift in the way - we'd just finished our third record so we were able to get straight back on it and we were probably the most prolific that we have ever been as a band.
"So we do have this fourth album that I absolutely adore and it's nearly finished.
"We're looking to finish that at the end of the year or the beginning of next year and then hopefully it won't be too long after that that we can release it."
Hannah also admitted it can be "difficult" to keep fans engaged, particularly because she and her bandmates are "not very good" at using social media.
She exclusively told BANG Showbiz: "It is a crazy thought that it has been 10 years but I just feel so grateful. I think within those 10 years, the industry has changed so much and I'm really grateful for the fans that have stuck with us.
"There's always room for tracks to really connect online but now what's difficult is creative longevity and how you build around moments like that to keep the momentum going because people have short attention spans now.
"It's difficult when you're the kind of band who is not very good at social media and you don't do TikTok and you're not very good on Instagram. It's difficult to keep fans engaged, but we're doing OK!
"I think there's a massive pressure to be on social media. It's kind of an interesting topic because it feels like Instagram is all about image but I do feel that image has always been tied to the music industry. Look at people like David Bowie and all the greats.
"So it's not necessarily a totally bad thing because you can express yourself on those platforms and really engage with fans but I think for some artists – me, Dan and Dot, we have the energy to focus on music and not that much energy to do anything other than that."