Rihanna featured on a scrapped version of Hoobastank's Inside of You
Hoobastank frontman Doug Robb admitted they were wrong to scrap the version with Rihanna.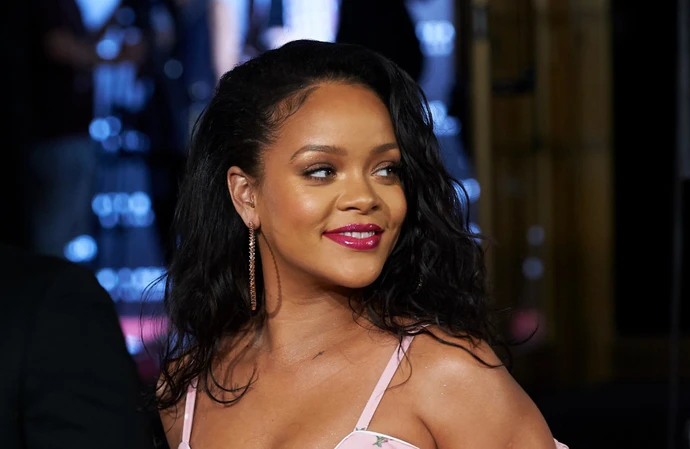 Rihanna was featured on a scrapped version of Hoobastank's 2006 track 'Inside of You'.
Frontman Doug Robb kicks himself that the rock band decided against releasing the track with the global megastar, who was a relatively new artist at the time.
The song - sans Rihanna - was on their album 'Every Man For Himself'.
Following the 'Work' hitmaker's Super Bowl Halftime Show performance at the weekend, Robb tweeted: "There is a version of a [Hoobastank] song featuring [Rihanna] when she was a 'newer' artist.
"Displaying a total lack of foresight, we didn't use that version of the song for the album."
The 48-year-old singer suggested it could be possible to re-release the Rihanna version when asked by a fan.
He replied: "Possibly?"
Doug also admitted that the band didn't think their biggest hit 'The Reason' was going to prove as popular as it did.
He wrote: "We also didn't think The Reason was a single though either so… Oops."
In an statement, the musician claimed Rihanna's team changed the song and they "didn't really love it".
Doug told Consequence: "We gave [Rihanna's] camp a song called 'Inside Of You'. I think they rearranged some of the music to create a pre-chorus section, that wasn't originally part of the arrangement, for her to sing a small part on. We heard it and didn't really love it so we passed on using it. It's really just that simple. I think we had already gotten used to hearing the song as it was written so it just felt weird to us."
He went on to admit that he failed to see that the 'Diamonds' hitmaker was about to be a huge star.
Doug continued: "I think if we had done a proper collaboration with her, writing the song knowing there was gonna be another artist on it and making space for it, we probably would have felt differently and used it. I think the way we did it was just wrong. The paint had already dried so to speak. Well, it was that, plus a stunning lack of vision to see what a star Rihanna, 34, was going to be."
And he insisted they have no bad blood with the 'Umbrella' singer.
He added: "We'd run into her at various award shows after and she was always very sweet and super cool.
"I think everything worked out OK for her in the end."