Pet Shop Boys reveal Noel Gallagher collaboration
Oasis legend Noel Gallagher has teamed up with Pet Shop Boys on a new track and the synth-pop duo have revealed their approach to collaborations.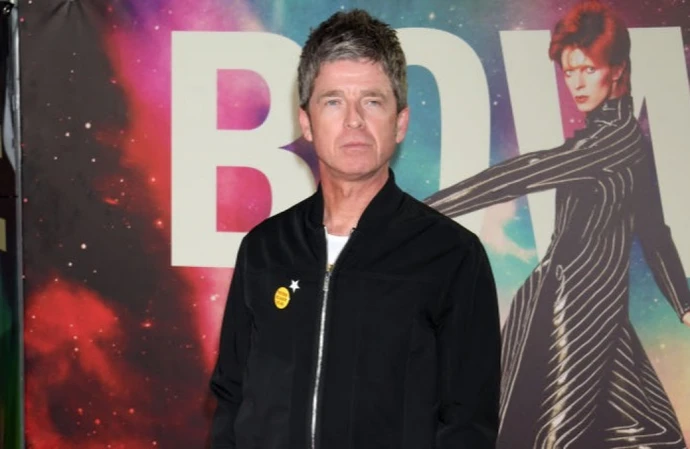 Noel Gallagher has teamed up with Pet Shop Boys on a new track.
The synth-pop duo have collaborated with the former Oasis rocker on a remix of one of his new tracks with his band High Flying Birds.
Speaking to students at Cambridge University, vocalist Neil Tennant said: "We have just remixed Noel Gallagher. All collaborations are interesting."
Neil explained that he and keyboardist Chris Lowe want to work with artists who can make the 'West End Girls' hitmakers "sound 10 times better".
He added: "The aim is to work with someone who makes you sound ten times better. I would like more good singers to sing more of our songs, as I think they have great potential.
"As you get older you learn how music works. In the beginning you don't really know, but now I think we know a little bit."
Pet Shop Boys are looking at more potential collaborations but they don't want to team up with anyone who strives to be cool.
He explained: "I wouldn't say no. Who knows? Ed Sheeran might suddenly come up with some- thing. Like, if he approached us about it and had something in mind that might work.
"So we might do it. We won't do 'being cool' and Ed Sheeran certainly isn't 'cool'.
"We have never really cared about doing 'cool' music. It is really about euphoric pop music. Never say never."
Meanwhile, Noel recently opened the door to the union fans are really wating for as he admitted he'll "never say never" to an Oasis reunion.
He said: "You should never say never, [but] it would have to take an extraordinary set of circumstances.
"That's not to say that those circumstances would never come about."
When asked how he and 50-year-old Liam are getting on, he replied: "Oh, brilliantly, yeah. Genuinely, yeah.
"He [Liam] has taken a year out apparently to find himself."