Shania Twain is ready to duet with Harry Styles at the BRITs
Shania Twain has already duetted with Harry Styles at Coachella last year.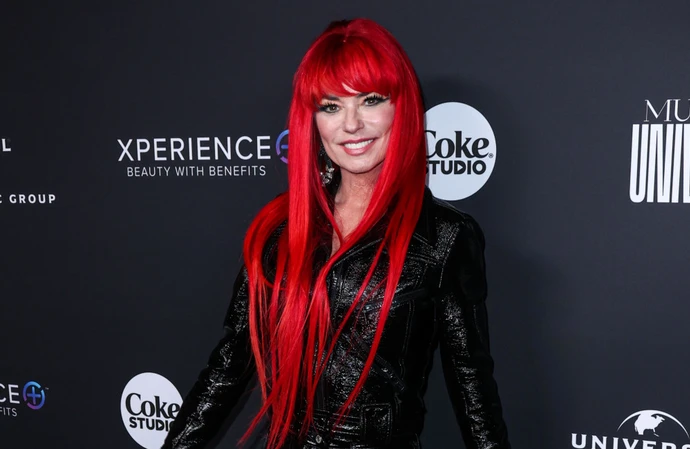 Shania Twain is "ready" if Harry Styles wants her to perform with him at this weekend's BRIT Awards.
The country pop icon duetted with the former One Direction star during his Coachella set last April, and she's already been using Harry's song 'Falling' in rehearsals for her own tour.
Speaking to the Daily Star newspaper's Wired column, she said: "If he asks I'll be there.
"For my tour the first song that I pulled out was Harry's 'Falling', I just love that. I've been playing around with that in my vocal warm-ups, so if he wants to do that then I'm ready."
Harry, 29, has already performed 'Falling' at the 2020 bash, but the 'You're Still the One' hitmaker is also up for doing his big hit 'As It Was' on Saturday night (11.02.23).
She said: "(My song) Waking Up Dreaming has that driving groove. That could be a good mash-up with Harry's."
Meanwhile, the LGBTQ+ ally is keen to collaborate with Sam Smith.
She said: "I've noticed more openness and visibility at my shows.
"I believe really I had a lot of fanbase already building from 'Man I Feel Like A Woman;, but now it just feels like there is more expression of more freedom and liberation."
Asked if she'd like to record a song with the 'I'm Not Here To Make Friends' singer, she replied: "I love Sam, that would be great."
Shania, 57, recently said she'd like to get into the studio with Harry.
She said: "[A collaboration] would be my dream, yes. He's busy making movies right now. I would love that. Put it out there! Make it happen, absolutely. And magic will happen, I'm sure."