Ellie Goulding tells fans to put phones away at gigs to 'live in the moment'
Ellie Goulding played at London's Koko this week, during which she told fans to put their phones away so they can "live in the moment", after watching old footage of shows when revellers weren't fiddling with their technology.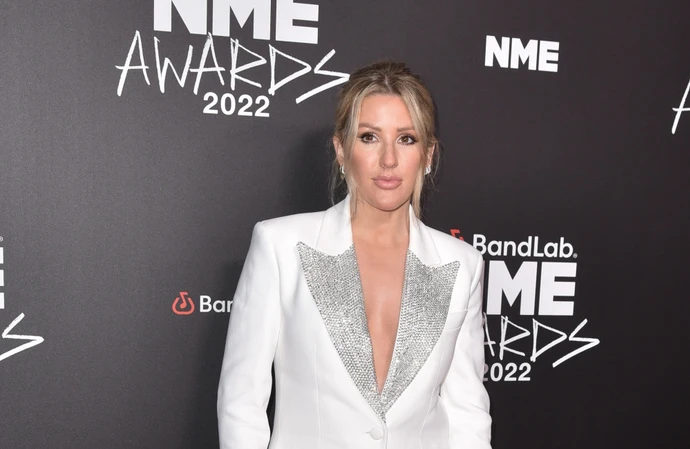 Ellie Goulding wants fans to put their phones away at shows, so they can "live in the moment".
The 36-year-old singer performed at London venue Koko this week, where she told her supporters to stick their gadgets back in their pockets after she had watched some old footage, in which gig-goers were just watching the moment unfold and "feeling free" rather than fiddling with their technology.
She told fans: "Put them in your pockets. I looked back at old festival and gig footage and everyone is just living in the moment and feeling free."
After spotting one fan on a video call, she asked them to "say goodbye" to the person on the other end of the line.
According to The Sun newspaper's Bizarre column, she said: "I appreciate you are on FaceTime but say goodbye, I love you and thank you for watching."
Earlier this month, Ellie shared her new 80s-style single 'Like A Saviour', which is from her upcoming LP 'Higher Than Heaven'.
She already dropped three other tracks, 'Easy Lover', 'All by Myself' and 'Let it Die', from the record in 2022.
Ellie recently announced she was delaying her upcoming fifth studio album as other opportunities had cropped up, with the record now due for release on March 24.
She told her Instagram followers: "To my incredible fans - I'm sorry to announce that we're delaying the release of 'Higher Than Heaven' to March 24. I know you've all been so patient with me but we've had some exciting opportunities appear behind the scenes which I cannot wait to share with you in due course. In the meantime as a thank you for your patience , I'm excited to confirm that my new single is called 'Like a Saviour'. It's coming soon , we've shot the video and it's one of my favourite videos I've ever done. And as a small thank you for bearing with me I wanted to give you a first look at it. We also shot something really exciting this past weekend that'll come around the album's release. More on that very soon… (sic)"