Heartbreakers' Mike Campbell still grieving for Tom Petty
Mike Campbell finds it hard to listen back to Tom Petty's voice as he's still not over his pal and bandmate's death.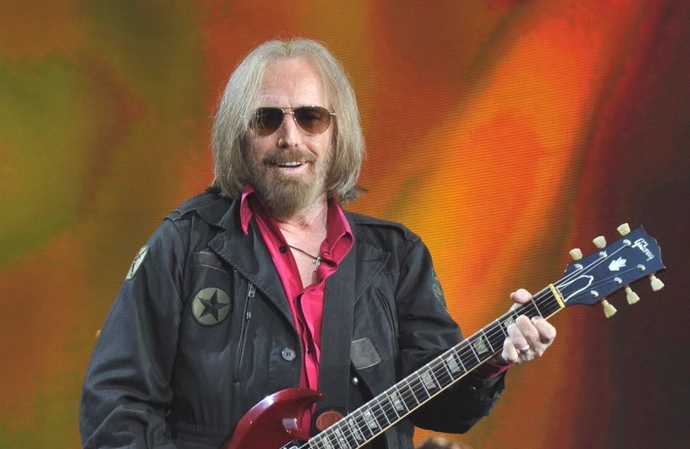 Former Tom Petty and the Heartbreakers' member Mike Campbell is still grieving for Tom Petty.
The 73-year-old guitarist - who co-wrote many of the band's hits with Petty, including 'Refugee', 'Here Comes My Girl', 'You Got Lucky', and 'Runnin' Down a Dream'- admits he's "still processing" the passing of the rock legend, who died in 2017 aged 66, and it was "bittersweet" for him to hear the songs on the band's 'Live at the Fillmore 1997' compilation when he was preparing it for release last year.
Asked if it's "bittersweet", he told Guitar Player magazine: "Of course it is, 'cause Tom's gone and that's kind of a hard thing for me to deal with, to sit there and listen to stuff and hear his voice. It touches on some grief that I'm still processing. But I'm a big boy.
I can deal with it. There's a lot of material and it's important, I think, because some of the young people have maybe never heard the old catalogue, so when they're re-issued there's a chance for that stuff to be re-experienced."
Campbell also revealed there are a handful of tracks that have never been released in the archive - but not enough for an album.
He said: "No. There's a few extra tracks here and there. A lot of them have already come out. But, no, there's no mystical album that's sitting on the floor. There's the live stuff, like I mentioned before. Those are the main things that have never been heard."
Campbell previously said he's thankful he had the opportunity to really "connect" with his friend on their final tour together.
He said: "In the hospital, lying in the bed, I talked to him a little bit. He couldn't communicate, but maybe he heard me, I don't know.
"It's hard to put into words but I had an opportunity on the plane a couple of times towards the end of the last tour to connect, to say all the things I really wanted to say to him.
"We were able to touch base, to identify our bond and our friendship in a very powerful way. I feel fortunate to have had those moments with him, not knowing what was going to unfold."