Lost Paul McCartney and Jeff Beck vegetarianism campaign song unearthed
The song was recorded in 1994 and is now available on the Meat Free Monday website.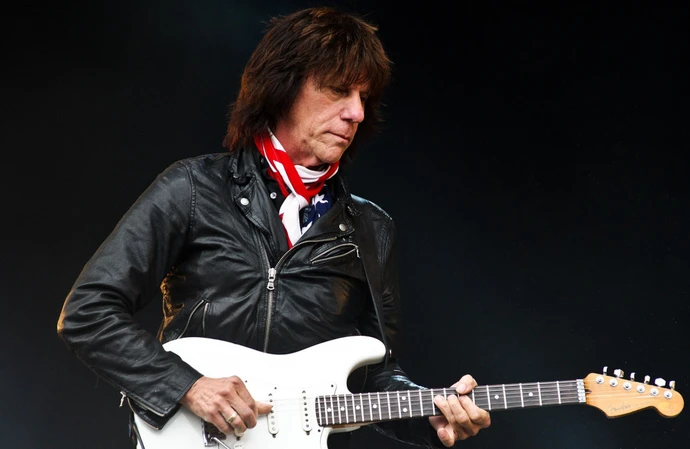 A lost song by Sir Paul McCartney and the late Jeff Beck has been unearthed.
Following the passing of guitar hero Jeff on January 10, aged 78, the Beatles legend discovered the song made for their campaign in support of vegetarianism in 1994 in his archive.
The unreleased track - which was featured on the 'Hey Jude' hitmaker's US radio series 'Oobu Joobu' almost three decades ago - sees environmentalist Jeff ask: "Why are they cutting down the rainforest?"
The pals shared a passion for campaigning for animal rights and saving the planet.
McCartney, 80, said in a statement: "With the sad passing of Jeff Beck – a good friend of mine, and a great, great guitar player – it reminded me of the time we worked together many years ago on a campaign for vegetarianism.
"It's great guitar playing, 'cause it's Jeff!"
The song is available to listen to on McCartney's Meat Free Monday website.
The 'Let it Be' hitmaker launched the campaign with his daughters Stella and Mary in 2009 to encourage the nation to help slow climate change by reducing meat consumption.
Following the news that his close friend and collaborator had passed away peacefully after contracting bacterial meningitis, McCartney wrote: "I was so saddened to hear that Jeff Beck had died. Jeff Beck was a lovely man with a wicked sense of humour who played some of the best guitar music ever to come out of Great Britain."
His death was confirmed in a statement on his official Twitter page, which read: "On behalf of his family, it is with deep and profound sadness that we share the news of Jeff Beck's passing.
"After suddenly contracting bacterial meningitis, he peacefully passed away yesterday. His family ask for privacy while they process this tremendous loss."
Jeff shot to fame as part of the Yardbirds in the 60s. The legendary guitarist replaced Eric Clapton in the group before he teamed up with Sir Rod Stewart to form the Jeff Beck Group.
His innovative approach to making music influenced a host of well-known artists during the 60s and beyond, including McCartney and the late Jimi Hendrix.