Kasabian, Wet Leg and Underworld set for Teenage Cancer Trust at Royal Albert Hall
The 2022 edition featured performances from The Who, Ed Sheeran and Liam Gallagher.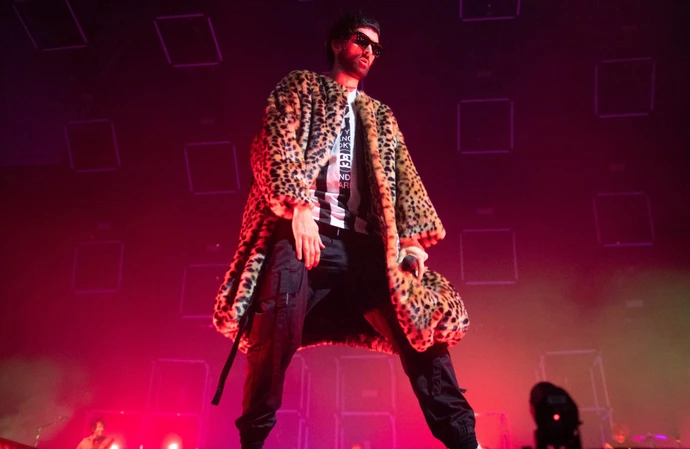 Kasabian, Wet Leg and Underworld are among the artists playing the Teenage Cancer Trust 2023 at the Royal Albert Hall.
The annual fundraising concert series is returning to the iconic venue in London between March 20 and 25.
Acid house icons Underworld - comprising Karl Hyde and Rick Smith - will play on March 20, with an unknown special guest.
The duo said: "It's such an honour and a delight and it's just really f****** great to be performing for the wonderful Teenage Cancer Trust at the Royal Albert Hall on March 20th."
Indie sensations Wet Leg - Rhian Teasdale and Hester Chamber - will be joined by rising singer-songwriter CMAT at the hall on March 22.
Manchester rockers the Courteeners are set for March 24.
And Kasabian will be joined by The Snuts on March 25.
The 'Club Foot' rockers first played the TCT stage in 2007, before returning in 2009, 2013 then again in 2018.
They will play their first TCT show with Serge Pizzorno as frontman.
The charity shows made a triumphant return in 2022, post-COVID, with performances from The Who, Ed Sheeran, Liam Gallagher, YUNGBLUD, Madness and more.
Roger Daltrey CBE, Teenage Cancer Trust Honorary Patron and mastermind behind the gigs, said:
"The generosity of the people who work in the music and comedy industries never ceases to amaze me. In this, our 21st year, after two years of artists having no shows at all, at a time where the only certain paydays are from live performances, artists are willing to give up their earnings from a London show.
"It shows us that miracles are everywhere, but if you cough or sneeze you'd miss them!
"I'm happy to announce the Royal Albert Hall week for Teenage Cancer Trust!"
Katie Collins, Chief Executive, Teenage Cancer Trust, said: "These amazing gigs and their fantastic lineups help us change lives. Because of Roger, the artists, the teams who make these gigs possible and everyone who buys a ticket, we can make sure young people don't face cancer alone and continue to provide the vital, expert care and support that is crucial for young people with cancer."
Tickets go on sale at 9.30am on Friday 3rd February via www.teenagecancertrust.org/gigs.
TCT line-up:
Monday 20 March - Underworld
Tuesday 21 March - Night of Comedy - Names TBA
Wednesday 22 March - Wet Leg
Friday 24 March - Courteeners
Saturday 25 March - Kasabian