Kyiv: Russia plotting major new offensive to mark a year since invasion
Ukraine's defence minister Oleksii Reznikov has warned that Russia is preparing to launch a major new offensive to mark a year since the invasion.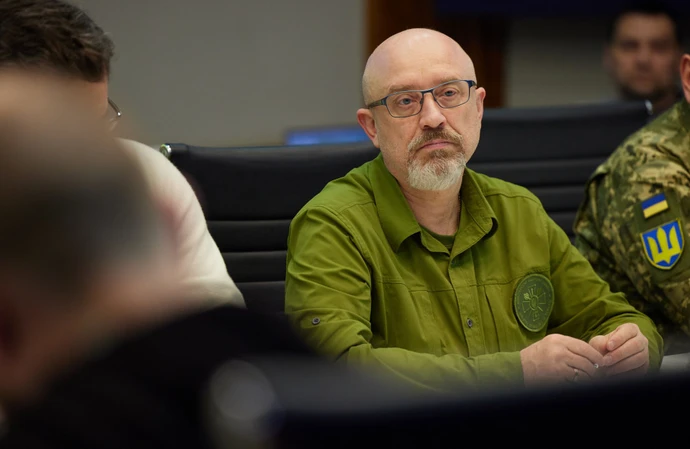 Ukraine's defence minister has warned that Russia is preparing a major new offensive.
Oleksii Reznikov says that Vladimir Putin had amassed 500,000 troops and could "try something" to mark the first anniversary of the invasion on February 24.
The potential attack would also mark Russia's Defender of the Fatherland Day on February 23, which celebrates the country's army.
Putin announced a general mobilisation of 300,000 conscripted troops last September but Kyiv claims that the true figure that will be recruited and deployed to Ukraine is actually far higher.
Reznikov told the French BFM network: "Officially they announced 300,000 but when we see the troops at the borders, according to our assessments it is much more."
Russia has claimed recent gains in the Donbas region and its forces say they are closing in on the town of Bakhmut following a gruelling battle that has caused heavy loss of life on both sides.
Reznikov says that Ukraine's commanders are seeking to "stabilise the front and prepare for a counter-offensive" in preparation for Moscow's assault and is confident about Ukraine's chance of prevailing in the conflict this year.
He said: "I have faith that the year 2023 can be the year of military victory."