Vladimir Putin's body double wears high heels
Vladimir Putin was seen wearing high heels on a visit to a Moscow university, but insiders claim that it was one of the Russian tyrant's body doubles.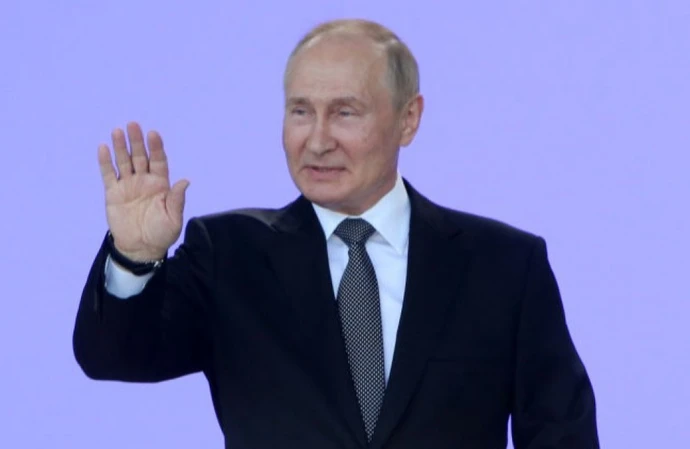 Vladimir Putin has been seen posing in high heels.
The Russian tyrant has long promoted himself as a macho strongman but was spotted wearing wedged black shoes as he met students in Moscow.
However, the Telegram channel General SVR - which claims to be fed information by a Kremlin insider - has said that the picture is actually of Putin's "main body double".
The Russian president has been accused of using a body double several times over the past year and Ukrainian military intelligence previously claimed that Putin has three doppelgangers.
General SVR claimed that the despot deployed one to the Lomonosov Moscow State University on Wednesday (25.01.23) and noted some "obvious differences" to the real Putin.
It claimed: "During a public meeting with students…many noticed some oddities and physiological features of the 'president'.
"A person similar to Putin, unlike the original, was absolutely not afraid to be near a large number of little-known and completely unfamiliar people, which is not at all typical for the president in the past few years.
"Obvious differences were observed on the face of pseudo-Putin and in the manner of his behaviour.
"The left cheekbone of the understudy was swollen and moved unnaturally with the 'president's' facial expressions.
"An unnaturally hanging upper lip is the result of an unsuccessful 'fitting' of the understudy."