Sia has been diagnosed with autism and is sober
Sia has revealed her autism diagnosis by saying she is "on the spectrum".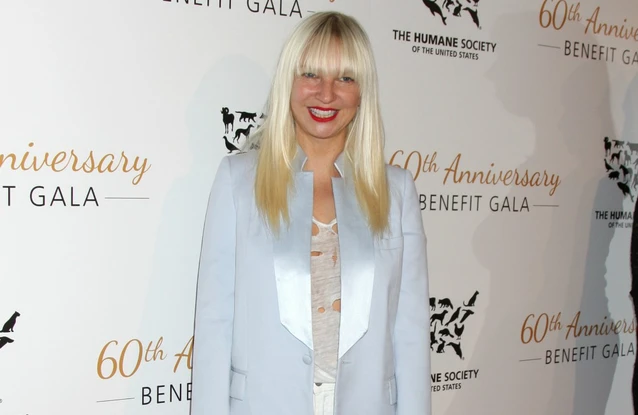 This video is no longer available.
Sia has been diagnosed with autism.
The 'Chandelier' singer, 47, who earlier this month married her boyfriend Dan Bernard, said she is in "recovery" after she discovered she is "on the spectrum", and also revealed she is now sober.
She said during a conversation with 'Survivor' season 44 finalist Carolyn Wiger, 36, on 44-year-old former 'Survivor' contestant Rob Cesternino's 'Rob has a Podcast': "I'm on the spectrum, and I'm in recovery and whatever – there's a lot of things.
"For 45 years, I was like… 'I've got to go put my human suit on.' And only in the last two years have I become fully, fully myself."
"Nobody can ever know and love you when you're filled with secrets and… living in shame, and when we finally sit in a room full of strangers and tell them our deepest, darkest, most shameful secrets, and everybody laughs along with us, and we don't feel like pieces of trash for the first time in our lives, and we feel seen for the first time in our lives for who we actually are, and then we can start going out into the world and just operating as humans and human beings with hearts and not pretending to be anything."
Sia did not disclose exactly when she was diagnosed with developmental condition autism, which can cause social anxiety and difficulty empathising with other people.
The singer – born Sia Kate Isobelle Furler – was criticised two years ago for casting Maddie Ziegler, 20, who is neurotypical, as a nonverbal autistic girl in her movie 'Music'.
Several actors with autism spoke out against the film, condemning Sia's decision to cast a neurotypical actress in the lead role as well as the way 'Music' depicted autism.
The singer tweeted amid the backlash at the time that her "heart has always been in the right place" and urged her critics to "watch my film before you judge it."
She subsequently apologised to the autism community and added a "warning" to the beginning of the 2021 musical drama that said: "Music' in no way condones or recommends the use of restraint on autistic people. There are autistic occupational therapists that specialize in sensory processing who can be consulted to explain safe ways to provide proprioceptive, deep-pressure feedback to help with meltdown safety."
Sia told The New York Times in 2022 the fallout from the row left her suicidal, and caused her to relapse and go into rehab.