Pete Davidson's family 'think his new love Madelyn Cline is lovely': 'They're very happy for him'
As he continues to battle psychological issues, Pete Davidson has reportedly introduced his new girlfriend Madelyn Cline to his family – who are said to think she's "lovely".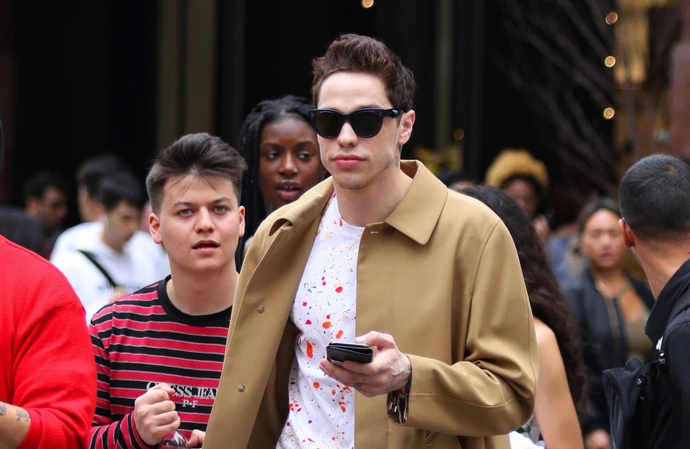 Pete Davidson's family reportedly think his new girlfriend Madelyn Cline is "lovely".
The troubled comic, 30, who has been battling depression and other psychological issues, was first romantically linked to actress Madelyn, 25, in September following a sleepover in Los Angeles, and he is now said to have introduced her to his relatives.
A source told USWeekly: "Pete's mom and sister think Madelyn is lovely. They're very happy for Pete."
"Things are going really well with Madelyn and Pete, but they're trying their best to keep a low-key romance.
"They have both dated people in the public eye before and are trying to maintain more privacy this time around."
The insider added Pete and Madelyn are set to "support" each other at public, but said they aren't expected "to make a red carpet appearance together anytime soon".
They added about how their romance started in September: "They spent the night together at The Beverly Hills Hotel and then had breakfast together there the next morning.
"They were really low-key and kept things casual, wearing baseball hats."
Madelyn also joined Pete in September for his stand-up comedy show in Las Vegas and at the time a source told Page Six the couple spent 24 hours in Sin City and stayed at Crockfords Entertainment Suite at Resorts World.
In October, the pair were spotted holding hands while heading to a 'Saturday Night Live' afterparty.
Pete's latest romance came about a month after he split with his 'Bodies, Bodies, Bodies' co-star Chase Sui Wonders, 27, after less than a year of dating the actress.
Their break-up came in the wake of Pete checking himself into rehab after struggling with borderline personality disorder and PTSD.