Injury-plagued Travis Kelce thinks about retiring from the NFL 'more than anyone could imagine'
As he continues to make global headlines due to his romance with Taylor Swift, NFL star Travis Kelce has admitted he contemplated quitting football "more than anyone could ever imagine".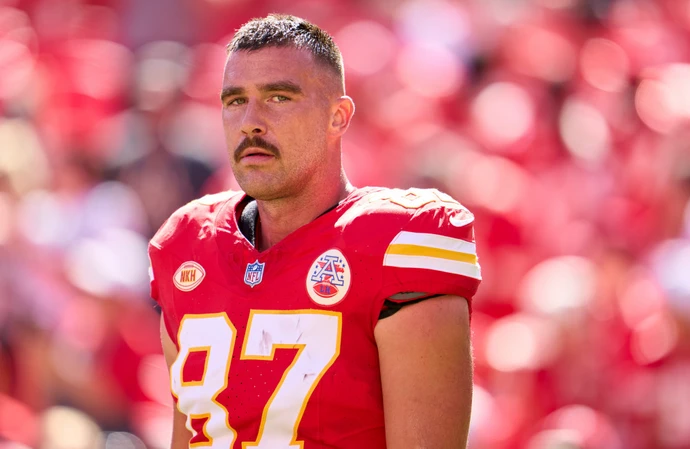 Travis Kelce thinks about retiring from football "more than anyone could ever imagine".
The Kansas City Chiefs tight end, 34, has made global headlines since news broke in September he was dating Taylor Swift, 33, and the two-time Super Bowl champion has now admitted to WSJ. Magazine he thinks about quitting the game that made his name as he is plagued with sports injuries.
He said: "That's the only thing I've never really been open about. The discomfort. The pain. The lingering injuries – the 10 surgeries I've had that I still feel every single surgery to this day."
Travis has been in the NFL since he was drafted by the Chiefs in 2013, but even though the thought of retirement appeals to him, the athlete doesn't appear ready to give up on playing just yet.
Before joining the NFL, Kelce played college football at the University of Cincinnati, where he was suspended for smoking marijuana.
He added to WSJ.: "It was like my life was over."
Travis said about his new level of fame due to his romance with Taylor: "Obviously I've never dated anyone with that kind of aura about them. … I've never dealt with it.
"But at the same time, I'm not running away from any of it… the scrutiny she gets, how much she has a magnifying glass on her, every single day, paparazzi outside her house, outside every restaurant she goes to, after every flight she gets off, and she's just living, enjoying life.
"When she acts like that, I better not be the one acting all strange."
Travis also finally revealed how he and 'Bad Blood' singer Taylor started dating, saying they had gone to dinner before she made her first appearance in the Chiefs suite in September, which publicly confirmed their relationship.
He said: "When I met her in New York, we had already kind of been talking, so I knew we could have a nice dinner and, like, a conversation, and what goes from there will go from there."