Sarah Ferguson says Queen's corgi Muick has only now stopped 'mourning' monarch's death
After adopting the monarch's two beloved pets, Sarah, Duchess of York, says one of the late Queen's corgis 'mourned' the monarch has only stopped grieving for the late monarch.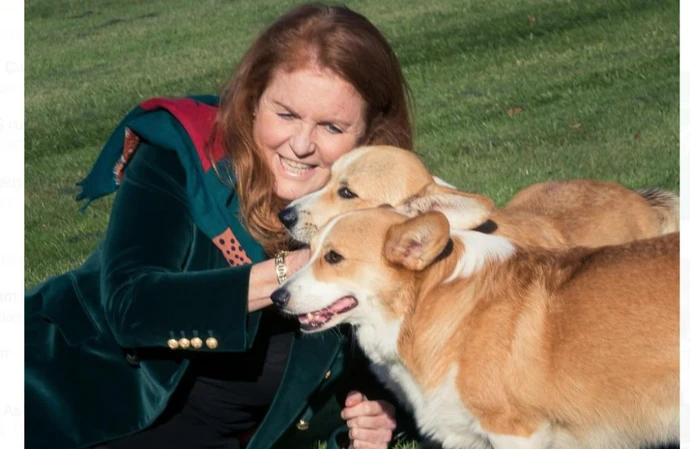 Sarah, Duchess of York, says one of the late Queen's corgis 'mourned' the monarch for a year after her death.
The 64-yaer-old royal adopted the late queen's dogs Muick and Sandy after her death in September 2022 aged 96 and has now revealed in a chat with Graeme Hall, presenter of the Channel 5 show 'Dogs Behaving (Very) Badly', it appeared to take Muick months to come to terms with his former owner's passing.
Sarah said: "There are two corgis that came, big Muick and Sandy, and there were five Norfolk terriers too.
"And big Muick is very, very, very demonstrative. He had his tail down to begin with and then now, a year later, he's just beginning to really enjoy himself."
Sarah chatted with Graeme as part of a segment during ITV's 'This Morning' show, which she guest edited and co-hosted on Monday. (20.11.23)
She formed a close friendship with the queen before her death and has since been looking after her two beloved corgis which she gave the monarch as a gift from her and her ex-husband Prince Andrew and their two daughters, Princesses Beatrice and Eugenie.
Earlier this year, Sarah told presenter Rylan Clark on his BBC Radio 2 about how she thought the pets had got over their sadness the queen is no longer there: "They're great, they're really happy, and their tails have gone up now, so I think they are over their grief."
She had previously told People magazine she was convinced the dogs were barking at the former monarch's ghost, saying: "I always think that when they bark at nothing, and there's no squirrels in sight, I believe it's because the Queen is passing by."
A few weeks ago Sarah shared a photo of herself crouching on the edge of a field with Sandy and Muick as she commemorated the anniversary of the monarch's death.