Father of Taylor Swift fan who died at concert speaks out: 'I've lost my only daughter!'
The father of a Taylor Swift fan who died at her concert is seeking answers from promoters as he speaks out about the loss of his only daughter.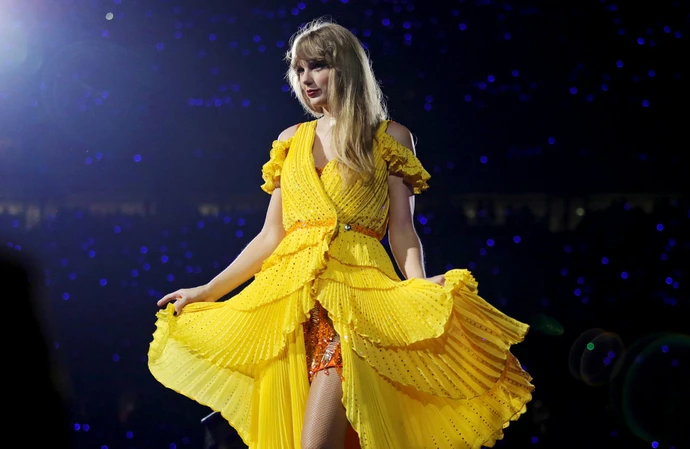 The father of a Taylor Swift fan who died at her concert is seeking answers from promoters.
The 33-year-old pop megastar was due to take to the stage in Rio de Janeiro as part of her 'Eras' tour on Friday (17.11.23) but was left heartbroken when she heard that 23-year-old Ana Clara Benevides- who had initially passed out in the 42-degree heat before suffering a cardiorespiratory arrest - had died and now the young girl's father Weiny Machado has spoken out about the notion that fans were forbidden from taking water into the stadium.
He told Brazilian newspaper Folha de S.Paulo: "I want to know if it's true that they are prohibited from bringing water and neglected to provide assistance. I lost my only daughter, a happy and intelligent girl."
Shortly after the tragedy, Taylor made the decision to cancel her show for the "safety" of her fans.
She said: "I'm writing this from my dressing room in the stadium. The decision has been made to postpone tonight's show due to the extreme temperatures in Rio.
"The safety and well-being of my fans, fellow performers and crew always has to come first."
The 'Love Story' singer was also quick to pay tribute to the young fan as she noted that she was "overwhelmed" by grief and would struggle to speak about the incident on stage.
In a handwritten note posted to Instagram, Taylor said: " I can't believe I'm writing these words but it is with a shattered heart that I say we lost a fan earlier tonight before my show. I can't even
tell you how devastated I am. There's very little information I have other than the fact that she was incredibly beautiful and far too young. I'm not going to be able to speak about this from stage because I feel overwhelmed by grief when I even try to talk about it. "
The 'Anti-Hero' songstress concluded her note by claiming that she felt the loss "deeply" and admitted that writing about the death of a fan at one of her shows had never crossed her mind when she jetted off to the Southern American country.
She added: "I want to say now feel this loss deeply and broken heart goes out to her family and friends. This is the last thing I ever thought thing would happen when we decided to bring this tour to Brazil."