Ron Jeremy to be released from jail to receive round-the-clock medical care
Former porn star Ron Jeremy - who was declared unfit to stand trial due to dementia - is to be released from prison in order to receive "round-the-clock" medical care in a private facility.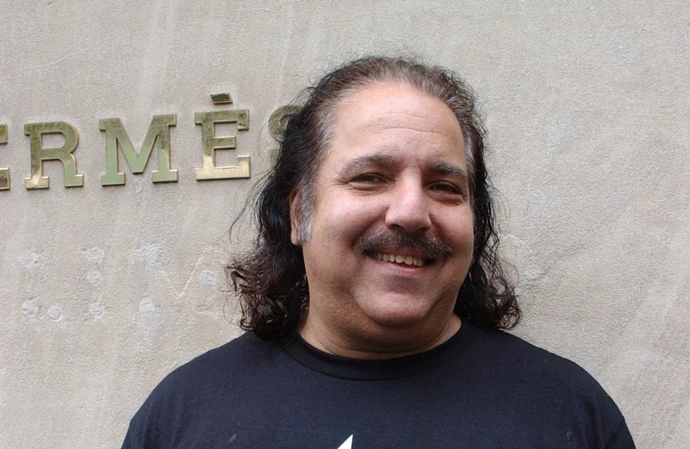 Ron Jeremy is to be released from jail to a "private residence" because of his deteriorating health.
The 70-year-old former porn star has been behind bars since he was arrested in 2020 but earlier this year, he was ruled unfit to stand trial on over 30 counts of rape and sexual assault due to dementia and now a judge has granted a request for him to be moved to receive "round-the-clock medical care" after it was determined that "no medical facility will take him".
An email obtained by the Los Angeles Times newspaper from the Los Angeles County Deputy District Attorney, Paul Thompson, to the alleged victims in the case noted the adult film actor's "medical condition has deteriorated to the point that he is essentially bedridden."
He wrote: "I feel very badly that this is where we are, but it is beyond our control. His mental and physical condition deteriorated rapidly, and we are left with no other options. I'm sorry that we couldn't get complete justice for you in court."
The district attorney's office said while it had been claimed the actor would be physically incapable of leaving the residence, prosecutors had "expressed concern that even if that is true, he could assault caregivers, which he has allegedly attempted to do at other facilities."
The 'Terror Firma' actor's lawyer said he didn't know what type of "private residence" his client would be released to or what security measures would be in place there, if any.
Jeremy's criminal defense attorney, Stu Goldfarb - who had previously told the judge his client no longer recognised him - insisted the ruling was the most humane outcome for a person who hasn't been convicted and faces an irreversible decline in his health, but maintained his client's innocence.
He said: "He's not competent to go [on] trial and he's not been proven guilty, but he's charged with a serious felony. What do you do with him?
"Most importantly, how do you protect the public, and equally as important, how do you protect his civil rights? He ends up in a facility that's secure, so the public is not at risk and he doesn't have to be housed in prison."
Jeremy had pleaded not guilty to a dozen counts of forcible rape, seven counts of forcible oral copulation, six counts of sexual battery by restraint, four counts of sexual penetration by a foreign object and two counts of sexual penetration of an unconscious or asleep person.
The actor also faced one count of committing a lewd act on a minor, stemming from an accusation he sexually assaulted a 15-year-old girl at a party in Santa Clarita, California, in June 2004.